By Gregg Ellman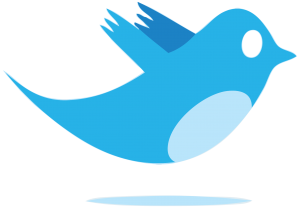 @greggellman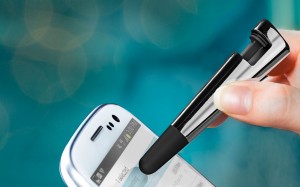 I've said it before and it's worth repeating: If you have a product from Quirky, no matter how simple it is, it's going to be a cool, useful and innovative.
Take the Upwrite Stylus and Kickstand ($27.99) for example. It combines what the name implies; a rubber stylus on one end and a key chain lock on the other end, doubling as a  kickstand for a smartphone or tablet.
It's only 3.25-inches long with a polished-zinc finish to make it look as cool as it works.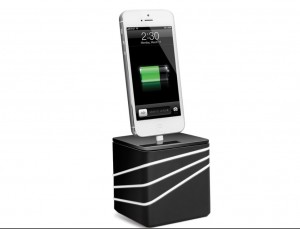 The Quirky Core Dock and Display ($49.99) takes your charging cable and turns them into a desktop charging station.
Just plug your cable into one of the two USB ports on the bottom and wrap your cord around the Core's cable management groves to form artwork.
The 3-inch cubed device lets you plug a second cord into the other port for charging.
All Quirky devices work, because they are designed by users. Pretty simple and pretty great products.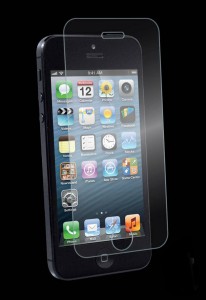 You can be on the Apple team with any of the "i" products or on the Samsung side with a Galaxy hand-held device, but the one product that plays on both teams is the BodyGuardz' ScreenGuardz Pure.
The scratch-resistant protector for the LCD on any of these devices is pretty amazing. BodyGuardz demonstrates the durability in a YouTube video by using a box cutter, the tip of a nail and pounding it with a hammer.
You can make your own conclusions from the video. I'm not about to put it through those tests but I will say after having it on my phone for more than a month, it looks like it was put on today.
It's described as being made from "a special chemically-tempered glass" and is so thin it works with most every case.
A smudge-resistant coating keeps your fingerprints off and takes just minutes to apply bubble free.
Another choice from BodyGuardz is a privacy screen, which is great against prying eyes sitting close by on airplanes, which leads me to one of my favorite gadget lines I ever heard of while flying.
A passenger next to me asked why the screen on my iPad couldn't be seen, to which I replied "because it has a privacy screen so that you can't."
What more proof do you need to know if it works? When you look at it from an angle, you see a black screen but when you position it to view straight on, you can see the LCD like nothing is in the way.
www.bodyguardz.com prices vary depending on your device; for example the iPhone 5/5S ScreenGuardz Pure – $39.95, Samsung Galaxy S4 Privacy ScreenGuardz $19.95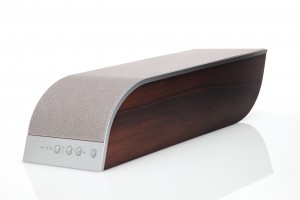 Somehow I overlooked the Wren V5 Wireless Speaker System in a speaker roundup a few weeks ago, so let's just say I saved the best for last.
The sound is outstanding, which can easily be considered room filling and a big room at that.
Your music source connects to the device wirelessly and in my case I used the Airplay feature built into iOS devices. Android users have a model (Play-Fi ) built for them and a Bluetooth version is in the works.
The wireless version will stream up to 150 feet, depending on your music source and the Wi-Fi router, which is great compared to the 30 feet that you get with Bluetooth.
After plugging in the included power supply, it takes just seconds to get the speaker cranked up.
Wren made sure the sound was first class but also put the same amount of effort into the design. The rectangular speaker is designed with curves on the ends and had a bamboo (in my unit) or real rosemary wooden finish.
It measures about 16 x 6 x 4-inches and with the finish it makes a nice addition to any family room.
An auxiliary port is on the back along with a USB connection for direction connection of other devices.
www.wrensound.com  $399.00 for the Apple Airplay or the Android Play-Fi.
Contact Gregg Ellman at greggellman@mac.com.
Follow him on Twitter: @greggellman.
2013, Gregg Ellman.