Company: ReadyTalk
Title: "Leadership in the Commmunity"
Location: Denver, Colorado
Category: 10. Leadership in Community Service and Corporate Social Responsibility

Brothers Dan and Scott King value community. So when they started ReadyTalk, an audio and web conferencing company, they were determined to create a company culture that encouraged community outreach and environmental sustainability while also providing multiple ways for employees to engage in these efforts.
Between company-organized volunteer opportunities, supporting individual community involvement, choosing sustainable business practices and matching employee donations, the Kings have created an enterprise that encourages employees to give back in almost every way possible.
Sustainability
For instance, the company has an employee-led Sustainability Committee that encourages responsible practices. The committee also implemented a corporate-wide recycling program and helped create a bike-friendly workplace.
About one-third of ReadyTalk's employees ride a bike to work at least once a week, with some cycling all the time. The company has in-office bike racks and provides loaner bikes for use during the workday, as well as gives employees free backpacks and jackets to make their commutes more comfortable.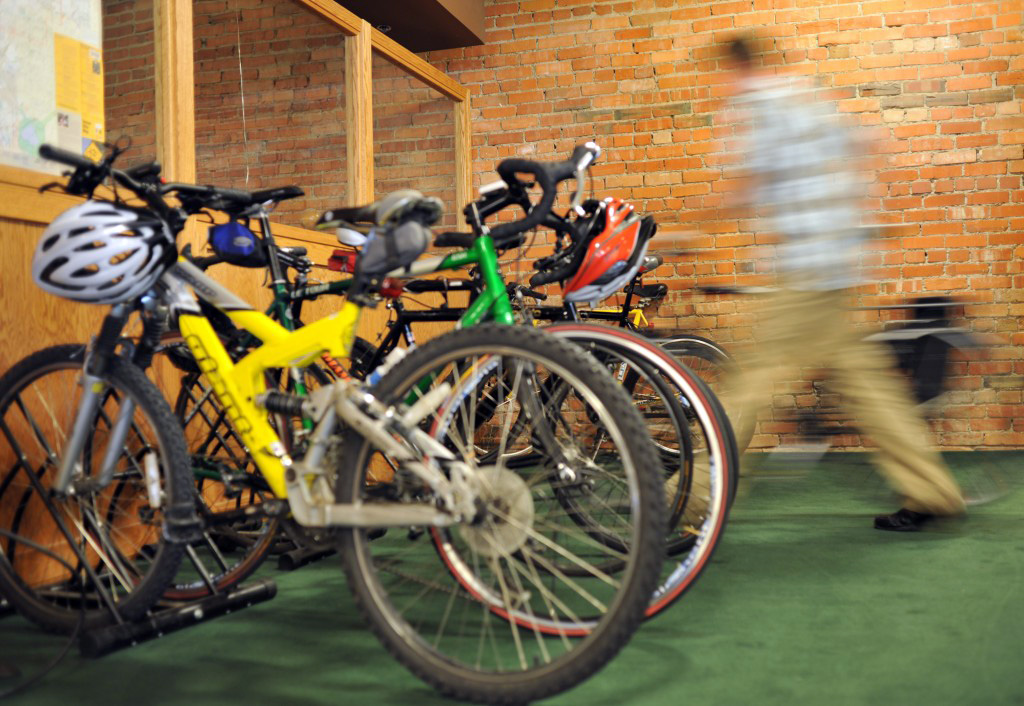 Other sustainability practices include:
Encouraging employees to telecommute and work from home.
Providing bus and light rail passes to employees. About one-third of the staff uses this mode of transportation on a daily basis.
Choosing a downtown office that is conducive to public transit and biking, as well as selecting a building that has achieved Gold Certification through the U.S. Green Building Council's (USGBC) Leadership in Energy and Environmental Design Core and Shell (LEED-CS) certification program.
Volunteering
To encourage employees to support local nonprofit organizations, every employee receives 20 hours of paid volunteer hours each year to support an organization of his or her choice. Throughout 2013, ReadyTalk had 60 employees spend 407 hours volunteering during the workweek.
Some of the organizations supported by ReadyTalk include Habitat for Humanity, Junior Achievement, SAME Café, GreenLeaf Denver and Clothes to Kids Denver.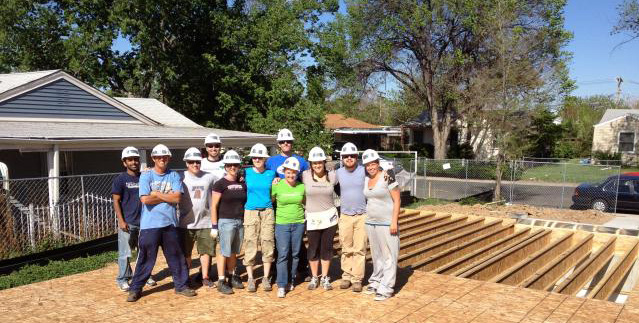 Financial Support & In-kind Donations
ReadyTalk also encourages employees to donate to organizations that are important to them, matching employee donations dollar-for-dollar up to $500 annually. Last year, 76 employees donated $11,667 that was matched by ReadyTalk, impacting 107 nonprofits.
The organization also has a Charitable Contributions Committee that identifies and evaluates donation and volunteer opportunities. ReadyTalk gives the group $20,000 per quarter to donate, which helped support the efforts of more than 96 nonprofits in 2013 alone.
Additionally, ReadyTalk offers up to $1,000 in billable services per month to nonprofit organizations that need audio and web conference services.