While the winners for the 2014 Hermes Creative Awards won't be announced for a while, we're showcasing select entries that stand out. Keep checking back to see if your work will be highlighted.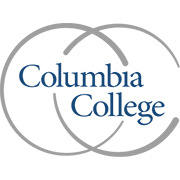 Writing looks easy if you have a good author. Celia Darrough makes writing look very easy.
She authored an article for Columbia College of Missouri to promote its nursing program and its alumni. This could have been done many ways with most of them hovering around adequate. Celia tells us a story of life and death, dedication and professionalism, and finally friendship.
"A Critical Connection" is a riveting piece about how one person can make a difference saving a life in the process. Celia has your attention from the opening paragraph to the last.
Read the piece in its entirety on Columbia College's website.