While the winners for the 2014 Hermes Creative Awards won't be announced for a while, we're showcasing select entries that stand out. Keep checking back to see if your work will be highlighted.

In the fall of 2013 Mississippi Interactive, a public-private partnership, released the MS Ready phone app with the goal of keeping the state's population informed of public health and safety emergencies.
With 90 percent of American adults owning a cell phone and 58 percent having a smartphone, creating a communication platform designed for mobile devices is a logical move for any state agency.
Besides providing live push alerts during crises, the app also allows users to subscribe to alerts via email and text, giving people the option to receive critical updates through their preferred method of communication.
MS Ready makes valuable contact information – such as Mississippi Department of Health phone numbers, addresses, and email addresses – easily accessible. The content is preloaded so it can be retrieved at any time, even if users don't have Internet access.
The app is also an educational tool, providing information about what to do before, during and after natural disasters, as well as manmade emergencies like chemical spills. This information is also hardwired into the app, making it available anytime the phone has a charge.
MS Ready is available in Google Play and the iTunes Store.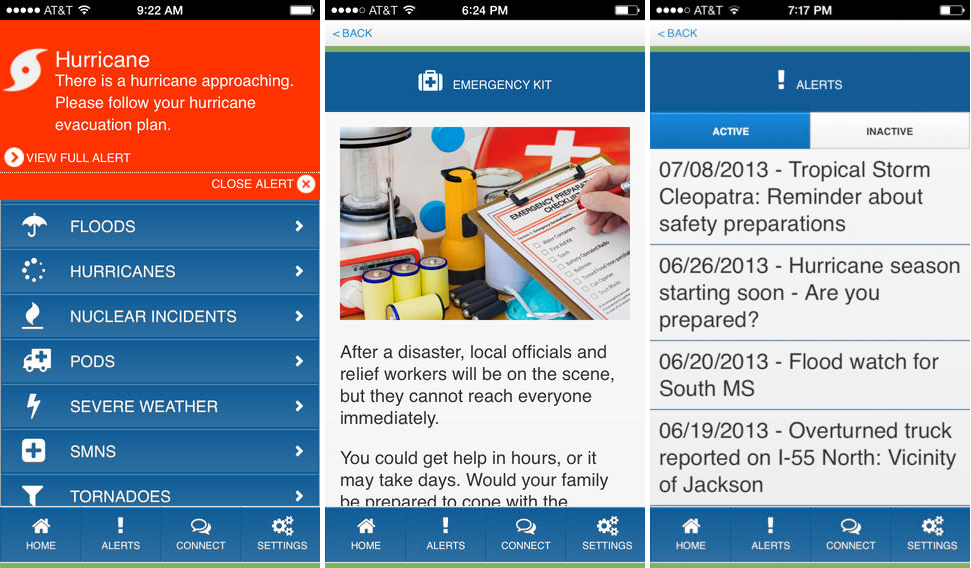 *****