While the winners for the 2014 Hermes Creative Awards won't be announced for a while, we're showcasing select entries that stand out. Keep checking back to see if your work will be highlighted.
Organization: Wilfrid Laurier University
Title of Entry: "Laurier's Creative Services Holiday E-Card"
Location: Waterloo, Ontario – Canada
Category: 149. E-Card


The Creative Services team at Wilfrid Laurier University produces a wide variety of great work. Here is a simple yet elegant e-card to spread holiday cheer.
The animated card starts with a snowman walking back toward a cloud that has a pull-down switch. After a simple tug on the chain, the cloud lights up with the card's message, snow begins falling, and the winter figure turns around and gives a friendly wave. All the while, jingle bells provide the seasonal background music.
What makes the card great? Besides a clean design and positive message, it's short and sweet, making it much more likely to be viewed from start to finish.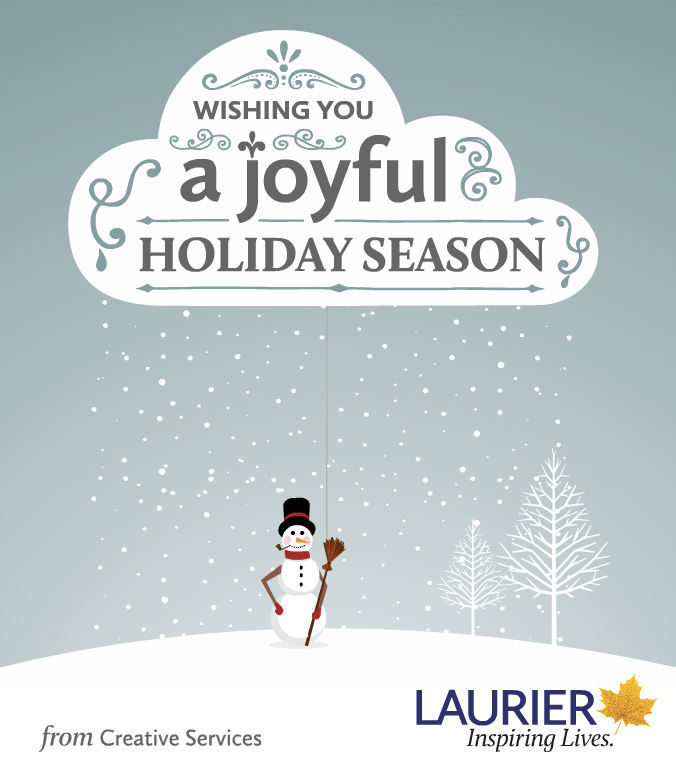 *****