By Gregg Ellman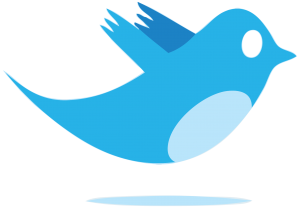 @greggellman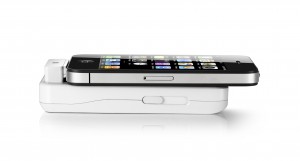 When I got an email announcing the new General Imaging ipico, which is referred to in the message as "a sleek hand-held projector for iPhone or iPod touch," I was skeptical about how well it would work.
After using if for a few seconds my opinion was that this is a really cool gadget and right now is on my leader board as an early entry for gadget of the year.
The setup is nothing; just open the box, fold out the Apple 30-pin connecter (it's Apple certified) and slide your device on. I hooked it up to my iPhone without even glancing at the directions, which just about everyone else will do.
It's cable-free, fan-free, pocket-sized (4.25 x 1.75 x .5-inches), lightweight (just over 3 ounces) and its rechargeable Li-polymer battery (3.7V 1500mAh) will power about 90 minutes of use before a USB charge is needed.
It has a resolution of 960 x 540 pixels and, depending on the amount of light in the room where it's being used, can project up to 50 feet. The bulb itself can be changed but has a lifespan of more then 3,000 hours.
After it's connected movies, slide shows or YouTube videos can be projected in seconds.
An Ipico app will be available later this year for supporting. support other media formats like Facebook, web browsing and enhanced photo features.
It's simple, cool and you need one, but you can't just yet. It's expected to be available next month, so just let it be the first entry to your holiday shopping list because it's worth every penny.
It's also worth noting that while the hand-held projector is advertised to work with the iPhone or iPod touch, I gave it a try with my iPad and it worked just as well.
www.beabigshowoff.com $129.99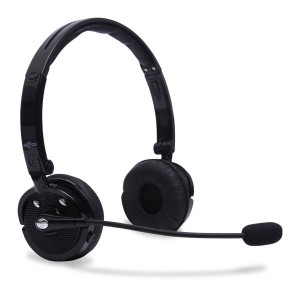 The Top Dawg Bluetooth Dual Ear Stereo Noise Canceling Headset has an incredible amount of features packed into the reasonably price package.
These won't match up against many of the expensive noise canceling headsets but for the price it definitely holds its own.
Some of the great features include comfortable padded ear cups that make you forget you are even wearing them, enabling hours of use especially since the Bluetooth has a nice range for wandering away from you device.
Top Dawg rates with a 30-feet range and I found that to be pretty close in most situations; sometimes it being a few feet less but in some situations a few feet more.
Pairing the device to a Bluetooth-enabled cell phone for hands-free use is simple and 3- hour (AC, DC and USB cables included) charge gives you up to 250 stand-by hours or 13 hours of chatting but that number can vary depending on the user.
The specs include 4X anti-noise cancellation technology and digital signal processor, which produces the crisp stereo sound for both your media and phone calls.
Callers will hear you crystal clear from the flexible boom microphone, which includes a windscreen.
Other features include voice dialing/text to speech capabilities and it can fold in half while in use so only one ear gets the stereo signal.
www.topdawgelectronics.com $79.99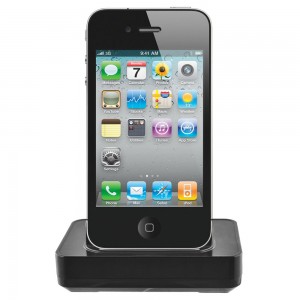 With all these products, it will be easy to run down your iPhone's battery and that's where the Seidio Desktop Cradle comes in.
In addition to charging, the docking station lets your device sit upright for hands-free viewing and can also be connected to a computer for syncing, loading up music or videos and alarm clock use.
It comes with removable plates enabling some phone cases to stay on while docking the phone. With the endless amount of cases available it's impossible to say what cases will or won't work but I tried it with several and had no issues.
The USB connection lets it connect to a computers port or a wall outlet charger (not included).
Contact Gregg Ellman at greggellman@mac.com.
Follow him on Twitter: @greggellman.
2012, Gregg Ellman.