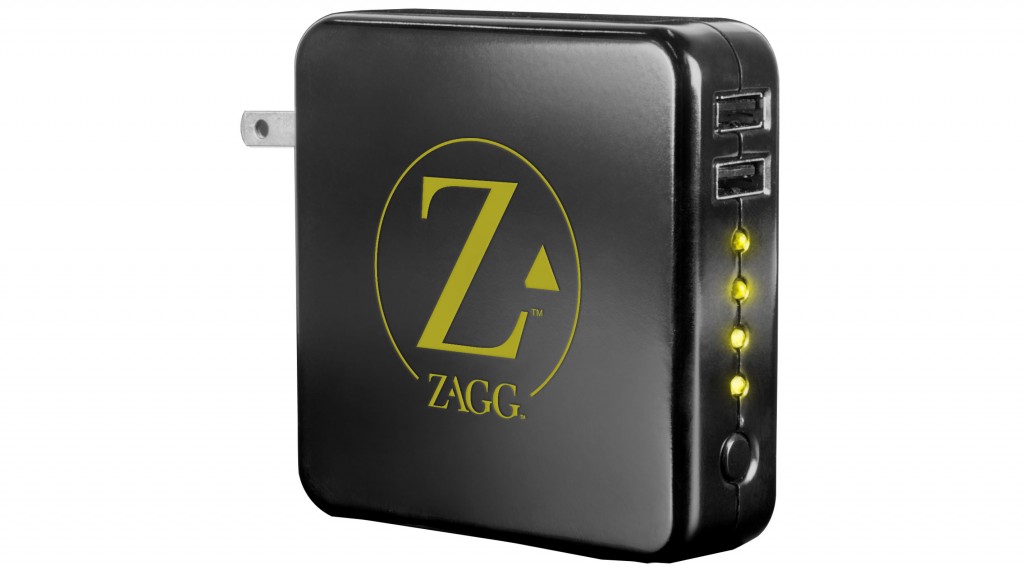 By Gregg Ellman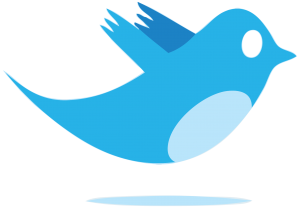 @greggellman.
A little spring cleaning this week reminded me of a bunch of items I really like but just haven't had the time to get to.
ZAGG sent an all-in-one press kit of accessories for the new iPad, although many of them can be used with any portable media device.
Included was the invisibleSHIELD ($29.99), the company's patented protection cover film for the touchscreen.
When using it you still get 100 percent access to the device's functions, as if you didn't have anything on the screen.
ZAGG made the cover, which the company says is made from a product that was first used on U.S. Military helicopter blades and is now available for over 5,000 of today's portable electronics.
My favorite item is the ZAGGsparq 2.0 6,000 mAh portable lithium polymer battery charger ($99), which supplies more power on the go than most any other portable battery I have seen of its size.
I gave a full charge to my iPhone and iPad at the same time with the dual USB ports, and it still had a little juice left in it. To recharge it just fold out the prongs to plug in to any standard household AC outlet.
While it's recharging up you can charge you devices in the pair of USB ports.
The ZAGGfoam ($9.99) cleans all your devices and the ZAGGsmartbuds ($49.99) let you get the tunes from the devices to your ears in comfort.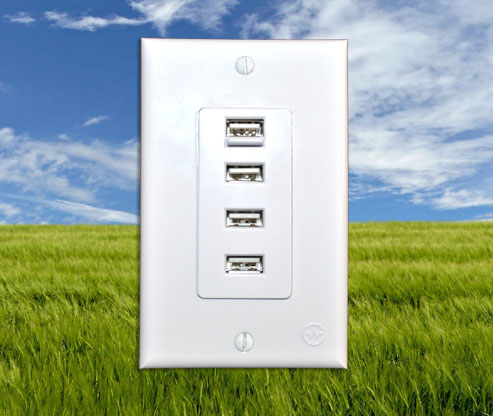 CurrentWerks USB Outlet Quattro is a standard size AC wall outlet but instead of standard AC ports, it has four USB ports.
The ports can all be used at once and deliver an output of 22 watts.
According to CurrentWerks it has been tested to meet all of today's UL testing;  a full list of the safety testing standards is available at the company's website.
It's available in white, ivory and light almond for $39.98 each.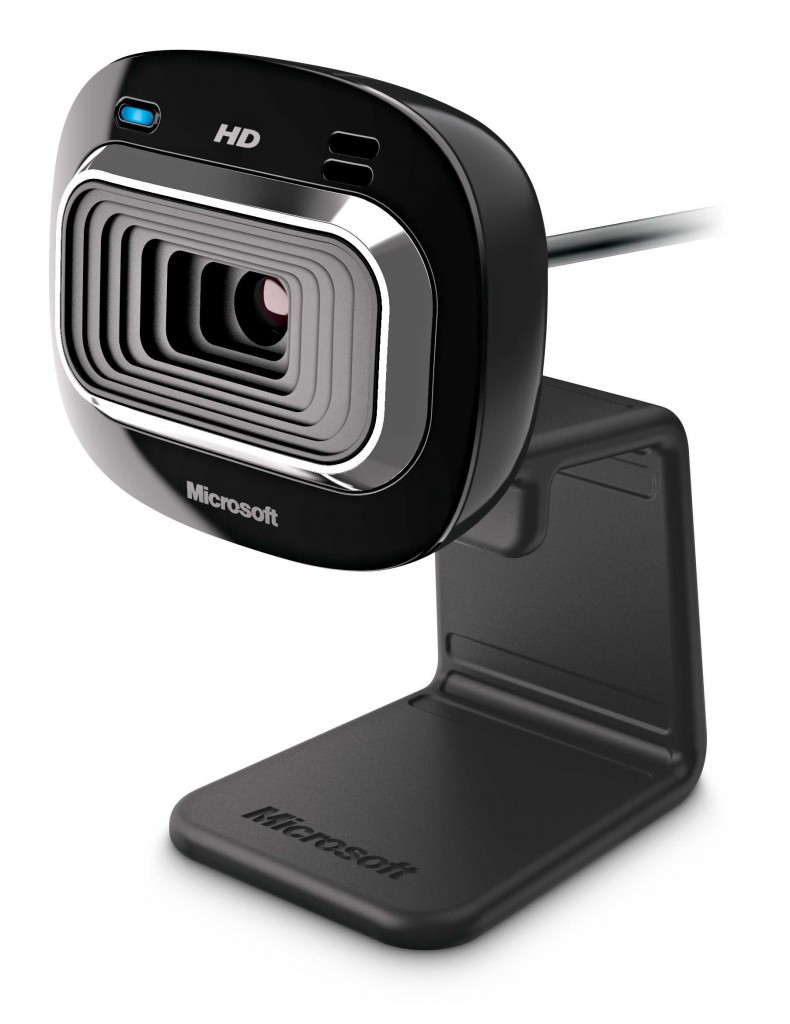 Microsoft makes a lot of web cameras and it seems like I get a new one from them weekly. It might not be that often but each once seems to better than the previous.
The most recent is the LifeCam HD-3000, which has a great saying "your video is worth a thousand texts" on the box.
As expected, the camera is simple to work; it mounted right on my monitor and delivered an outstanding image.
Along with video conferencing, the camera can capture true 720p HD video.
It's made with Microsoft's TrueColor Technology that delivers a crisp clear image with vibrant colors.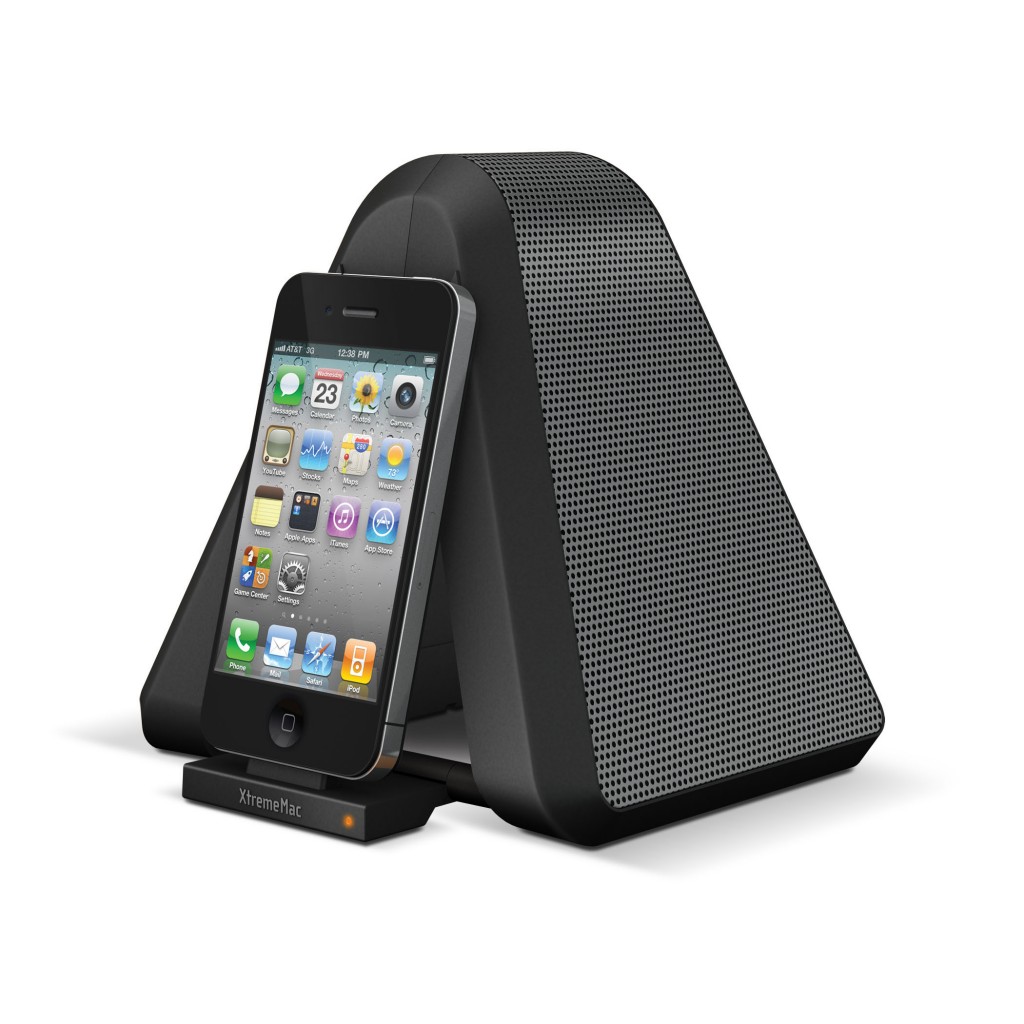 The Soma Stand from XtremeMac is one of what seems like a never ending line of portable audio sound systems with docking stations for playing and charging your Apple device.
The dual speaker system works with four AA batteries (not included) for up to six hours of portable use. It also charges and operates with the included AC adapter.
It has a line-in jack for other MP3 devices and folds up for easy portability and storage.
Users can download the XtremeMac Alarm clock app to turn the system into a nightstand alarm clock.
www.xtrememac.com $56.70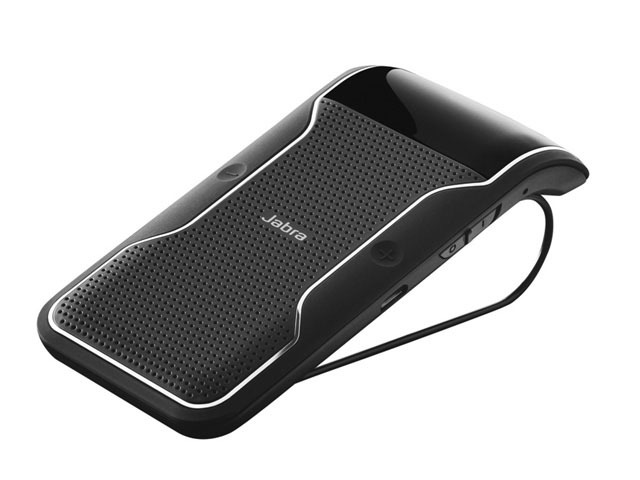 The Jabra Journey in-car speakerphone, along with your Bluetooth-enabled cellphone, combines to make a handsfree combination.
Once you pair it with your phone, the connection is automatic.
It's built with an HD Voice mic to let callers hear you clearly and has noise cancellation to block out background noise.
The battery life is great since it has an auto on/off feature and charges a microUSB cable or car charger, both of which are included
An added feature lets you pair two Bluetooth devices to the speaker simultaneously.
Contact Gregg Ellman at greggellman@mac.com.
Follow him on Twitter: @greggellman.
2012, Gregg Ellman.