By Gregg Ellman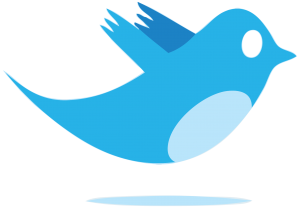 @greggellman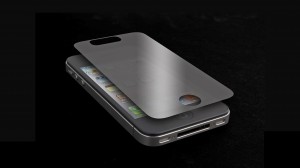 Zagg's new privacy screen film for the Apple iPhone 4/4S keeps your phone to yourself, away from neighboring eyes.
The razor-thin film features what they call a four-way privacy filter that prevents prying eyes directly next to you on planes, trains or automobiles from seeing your screen.
Applying the film is simple but in the event you mess it up, you can lift it up, reposition and re-apply.
After I applied it to my 4S, it obviously dimmed the screen, but after turning up the brightness about 20 percent everything was readable.
Many Apple purists refuse such protection but it's great for keeping your device clean and scratch-free.
Currently it's only available for the new iPhone models but keep checking the Zagg site for updates on other devices.
www.Zagg.com $24.99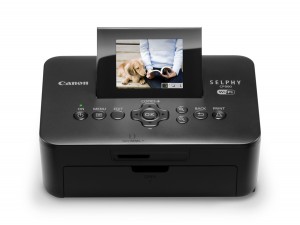 Canon's new Wi-Fi enabled and compact SELPHY CP900 makes printing simple from hand-held devices or computers sharing the same network.
With the Canon Easy-PhotoPrint mobile app, compatible Android or Apple iOS devices (smartphones or tablets) can print wireless to the printers.
Minor adjustments such as brightness correction, sharpness and contrast control can be made on the images, which can be printed on 4×6 paper as quickly as 47 seconds.
The printer works on standard AC power but an optional battery can be purchased ($79.99) for printing on the go.
If you purchase the battery pack and combine that with the built-in card reader (SD//SDHC/SHXC) and it's 2.7-inch LCD screen, prints can be made from just about anywhere. PictBridge printing can also be done.
A set of paper and ink for 108 prints is $34.99 or for 36 prints $14.99.
www.USA.Canon.com $99.99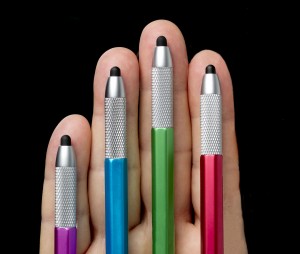 The pen-like HAND Stylus takes some getting use to but after a while it did help my erratic typing on my iPad or  for those with finger tips too big for the small keys.
From a distance it looks just a retraceable pen but instead a ball-point tip, you get what the firm's website calls the "world's smallest 4mm rubber tip" to press the keys or just draw on the virtual keyboard on any touch screen.
I'm not up to the point yet where my stylus tip is worn out but replacement's are available in 3-packs for $9.95.
It's available in a nice choice of six colors (green, black, red, pink, orange and blue) and is packaged in a tin box.
http://handstylus.com $29.95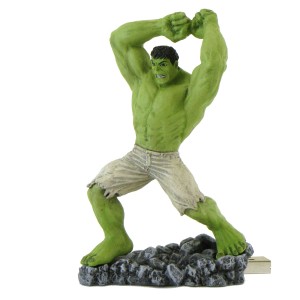 I've always been a fan of the Marvel Avengers character replica USB flash drives and now they have added The Hulk in a pocket sized 8GB size.
Also available is Captain America, Thor and Iron Man to store digital files. They plug into any USB port or if you're really into it the Avengers 4-port USB Hub can store them all.
www.wesharebytes.com/collections/avengers  $16.99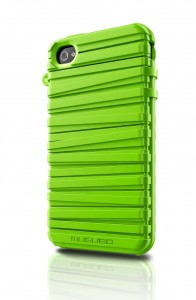 A recent press release described the Musubo Retro cases for iPhone 4/4S as one of the most interesting cases they have seen.
After seeing and trying the cases I would agree they are interesting and cool, but instead of retro, I think some even look futuristic.
They are made with some interesting designs named  Eden, Ripple, MatchBook Pro, Retro and the Rubber Band, which all come in a variety of colors.
I liked the Rubber Band case best, with a polycarbonate shell to simulate a look made out of an endless amount of rubber bands.
Each case has a soft silicon interior and comes with a folding stand for hands-free use.
www.musubo.com $34.99
Contact Gregg Ellman at greggellman@mac.com.
Follow him on Twitter: @greggellman.
2012, Gregg Ellman.