By Gregg Ellman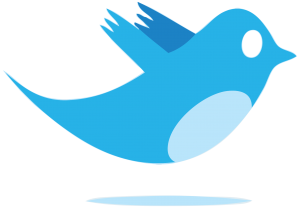 @greggellman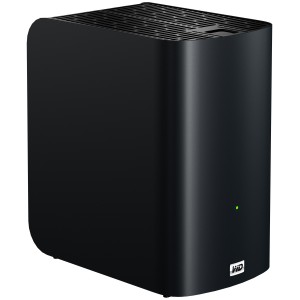 The technology world will again bring us new tablets and smartphones in 2013, but what else can we expect, and how do we keep those power-hungry devices running and sounding great?
And more significantly, what do we do with all those digital files?
Backing up your digital data and accessing it is easy but is also one of the most commonly avoided digital chores.
Western Digital, a world leader in digital storage, supplied some interesting facts concerning digital storage from a recent Omnibus Survey.
Results show 40 percent of desktop owners and 31 percent of laptop owners have experienced data loss, most often because their device crashed.
Included in that loss, for 41 percent of adults, were photographs – cherished information lost in a crash, lost or stolen hard drive.
In the survey, 41 percent of adults said the reason they don't back up their digital files because they are not sure how to do it.
WD's My Book Live Duo is one of the easiest all-in-one desktop solutions for digital file problems in any digital-oriented household. This includes photos, documents and videos.
After a simple setup creating your own personal cloud with no monthly fees, it stays in one centralized location on your home network.
Any Mac or PC can use it to back up content and even gives you access to check it on your own flat screen TV remotely or a tablet or smartphone from anywhere securely over the internet.
The WD 2go web access gives users access to the home cloud storage fee-free. Just log in and it mounts on your computer like a local or hard drive would.
With mobile devices including iPad, iPhone, Blackberry, Windows and Android smartphones or tablets the WD 2go and WD Photos mobile apps let you view documents, stream video content or set up the photos to show off in a slideshow.
Oh, and by the way, Western Digital's research also found that "One-in-six adults (16 percent) have lost information that was embarrassing and potentially something they wouldn't want others seeing when their device crashed, was stolen or was lost."
www.WDC.com 8TB $649, 6TB $479, 4TB 379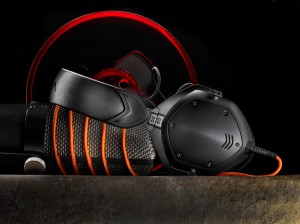 V-Moda's newly launched M-100 headphones are the Taj Mahal of headphones in sound, design and durability.
The headphones are made with 50mm dual-diaphragm drivers (patent-pending) to produce the powerful sound. After just seconds of listening to music with the headphones on, you get it.
Craftsmanship is at the highest level for the M-100's, constructed with a combination of steel and other metals for an eye-catching design.
They fold up into the included exoskeleton hard carrying case for portability. Each padded ear cup has the signature V-Moda shield on the outside, which can be replaced with personalized, engraved shields.
Also included: A pair of detachable Kevlar-reinforced cables, a SpeakEasy microphone cable and an all-new SharePlay cable for sharing music and media without extra adapters.
Each set of headphones is designed with durability to survive 70+ drops on concrete; the SteelFlex headband is made to be virtually indestructible; the cables are designed to bend more then 1 million times.
www.V-Moda.com $300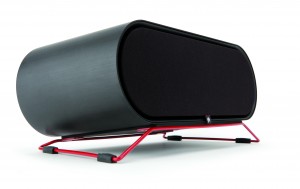 Aperion Audio's ARIS wireless Hi-Fi speaker gives you room-filling sound without a wire.
It connects via WiFi and is Windows 8 friendly for use on a PCs, laptops, tablets and smartphones. It shows up as speaker device on your network
For sound junkies, six internal speakers_ four powered drivers and two passive radiators _ generate the sound with 100 W RMS total power. There are three sound modes: natural, bass boost and enhanced stereo.
What this means to you is amazing sound. Aesthetically, it is designed with in a single-piece brushed aluminum enclosure, an adjustable/removable steel base measuring a rounded rectangular 6.5 x 14.75-inches.
To operate it with a Windows phone, use the Play To or the DLNA app to select the speaker and blast your music.
Android phones can choose from several apps in the Google Play market or the DLNA app from the Android Marketplace.
The company notes on its website that for Apple users, "If you mostly use iTunes in your home, ARIS for Airplay is coming in 2013, which will work natively with your iPhone, iPad, and Mac or PC for music playback."
www.aperionaudio.com $499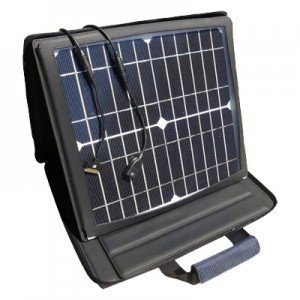 As for powering up a dying portable USB device, it can be a challenge, especially for students.
Gomadic's SunVolt and SunVolt Max portable solar devices have charging speeds identical to a traditional wall charger and folds into briefcase design when not in use.
The SunVolt and SunVolt Max are engineered with monocrystalline photovoltaic technology, allowing it to capture power from the sun and convert it to usable energy.
Any power-hungry device at 5.5V or less (pretty much any smartphone, MP3 player or portable consumer electronic device) can be energized.
When not in use, it folds into a water-resistant carrying case with a built-in arm-strap, a zipper pouch and inside pockets to store other devices.
Devices needing up to 10 Watts of power can be recharged with the SunVolt. The SunVolt MAX has a larger panel for 50 percent more charging power.
A single USB tip, compatible with most popular devices, is included; other sized tips can be purchased.
Both the SunVolt and SunVoltMAX ship with standard USB charging ports, which will work with any USB charging cable (not included).
www.gomadic.com for $99.95 and $129.95 respectively.
Contact Gregg Ellman at greggellman@mac.com.
Follow him on Twitter: @greggellman.
2012, Gregg Ellman.