By Gregg Ellman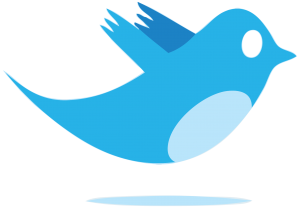 @greggellman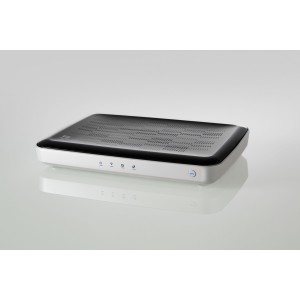 Western Digital (WD) has launched a handy home networking product with its Fastrack technology that let's you choose specifically who and what gets priority for speed when multiple users are on the same network.
This includes narrowing it to specific devices such gaming consoles, smartphones, tablets, computers or any device sharing the Wi-Fi.
With the WD exclusive technology the new wireless N routers will  "intelligently and automatically prioritizes Internet favorites like Netflix, Hulu Plus, VUDU, YouTube, Xbox LIVE, Skype and others, to create a smooth streaming experience in up to Full-HD 1080p quality," as stated in a recent press release.
On a recent call, WD representatives stressed that advance settings even let you choose specific websites for priority to maximize bandwidth for faster speeds based on who in the family needs it for work or just for fun.
They said that it will be an easy setup for wireless and wired devices, taking just minutes and includes parental control settings on a friendly and intuitive user interface.
The new routers have speeds up to 900 Mbps and choices that include internal storage (up to 2 TB) for a centralized backup and automatic wireless backup, which is accessible for all the computers on the network that essentially creates a personal cloud.
http://wdstore.com pricing starts at $69.99 for the My Net Switch or up to $349.99 for the My Net N900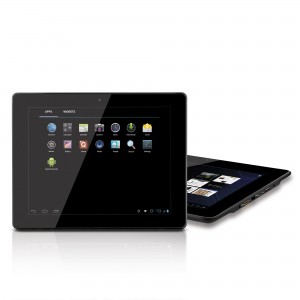 For some time I've thought that Coby Electronics is a company that stays under the radar but produces well-performing products. Its new tablet keeps the tradition going along with a great low price.
The Kyros (MID9742) tablet does a great job for an average user who would use an entry-level tablet for email, viewing photos, music and videos.
It runs on Android 4.0 (Ice Cream Sandwich), which is designed to allow users to multitask on the hand-held device. A 1 GHz processor with 1GB of RAM is stored inside.
The free Android App store has a decent choice of games and more important all of the social media "productivity tools to meet the needs of today's users" as stated on the companies website.
There really isn't any setup for the tablet, just connect to your Wi-Fi (802.11 b/g/n), load your email info in the app and go. The 9.7-inch touch screen has responsive orientation sensor and displays 1080P HD videos crystal clear with a 4:3 aspect ratio.
Other great features include an HDMI connection (cable not included) to broadcast movies loaded in the tablet onto any HD TV.
You start out with 8GB of internal storage but it can be expanded from there with a feature that separates the Kyros from other leading tablets.
With the built-in memory card slot for microSD or microSDHC (up to 32GB each) you can have unlimited memory for digital images, music or videos.
There's also a front-facing VGA 0.3-megapixel webcam, a rear facing 2-megapixel camera and a microphone built in.
www.cobyusa.com $199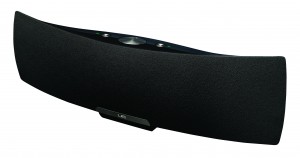 Logitech's new UE Air Speaker does exactly what it's supposed to do right out of the box: sound great after a simple setup.
The setup does recommend you install the UE Air app (free from iTunes) and from there it's a breeze.
Music is streamed to the speaker from Apple iOS devices using
Apple AirPlay technology.
The speaker is about two-feet wide and is designed with a piano-black finish giving it an eye-catching look on any bookshelf.
A push button reveals an iPod/iPad/iPhone dock for playing music from your devices and even charging them. When not in use, it can be hidden in the speaker. By far the main attraction is to let the speaker flex it's muscle with room-filling sound.
There are a few controls on top for power and volume. Controls on the back include a Wi-Fi connect button, ethernet port and audio line-in (3.5mm) for non-iOS devices along with an AC power connection.
www.logitech.com $399.99
Contact Gregg Ellman at greggellman@mac.com.
Follow him on Twitter: @greggellman.
2012, Gregg Ellman.