By Gregg Ellman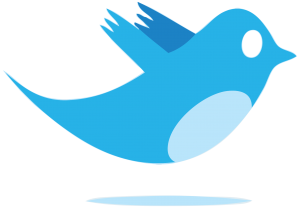 @greggellman.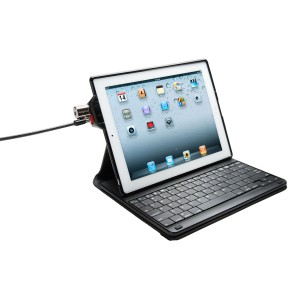 Kensington has added the KeyFolio Secure for the iPad 2 to its extensive line of innovative tablet accessories.
The KeyFolio case is made of strong plastic, which doesn't add much bulk to the iPad. It features an easy-to-use ClickSafe one-click locking mechanism and built-in security anchor to keep your tablet locked in place and secure.
It's constructed from high carbon steel cables with a corrosion-proof steel lock head.
One end locks to your tablet and the other to anything you think is secure to hold it.
A Bluetooth keyboard is included with the case and can be used in the case or removed if you want to back up from the screen a bit.
The case also has a place to hold a stylus or pen, or just get the Kensington stylus, which features a rubber tip on one end for the touchscreen and a ball point pen on the other
The multi-functional case is available for pre-order at Kensington's site or at Amazon for $129.99.

The Chill Pill is not just another in what seems like an endless line of portable speakers: this one is just flat out cool.
Most importantly from a device like this is the sound and it's great for attaching your portable media player or plugging into your laptop.
The Chill Pill is a pair of speakers about 3-inches long and just under 2-inches in diameter when they are closed and locked together, which is the key here for portability.
Each speaker has a magnetic lock on the bottom to attach together for storage, but when you want them to play your tunes that's where the creativity comes in.
Just pull the speakers apart, pull out the foot-long retractable USB cord from one speaker and attach it to the other. Then from the second speaker pull out the retractable foot-long line-in cable to attach to your devices headphone port.
Each speaker adjusts the bass by twisting open the top of each speaker.
A travel case is included for the speakers, which are available in black, pink, purple, red, white or a with a mult-color reggae pattern.
www.chillpillaudio.com $39.99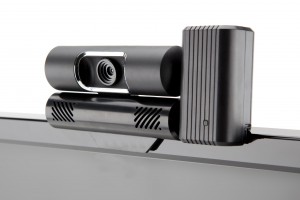 Warpia has a few simple wireless solutions to make your TV much more than what you typically use it for.
The StreamHD is a wireless adapter ($1,239) to send your media (photos, video, music or even online content) stored on your laptop to your TV.
I have to admit, on this one I did use the quick start guide for setting it up but even with that it only took a few minutes to set up the wireless transmitter to make my TV an instant internet/media playing device.
You can work with your PC laptop up to 30-feet away to stream video up to 1080p with 5.1surround sound or just to simply use your TV as a nice sized computer monitor.
Unlike other similar products, it was nice to see everything I needed included with the device including an HDMI cable and an installation CD that worked as simple as I've seen.
The Warpia ConnectHD ($189) does all this but add a web camera to the mix for Skype calls, video conferencing or any other type of video calls.
Since the camera doesn't have a microphone built into it, you have to decide whether to use the one built into your computer or get an external one.
www.warpia.com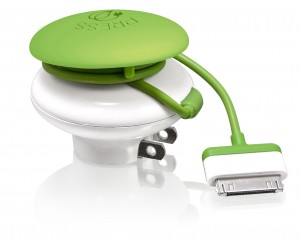 Bracketron's Mushroom eco-friendly charger is built with GreenZero technology, which eliminates wasteful stand-by electric consumption.
This is the power many other chargers consume when left plugged into any standard wall power outlet.
It's built with a retractable AC wall outlet prongs and comes in different models containing USB or Apple 30-pin connections ranging in prices of $24.95 to $29.28.
Each is shaped like a mushroom and will start charging a connected device when your press the top of the mushroom with your hand or even your foot if the outlet is towards the ground.
www.bracketron.com
Contact Gregg Ellman at greggellman@mac.com.
Follow him on Twitter: @greggellman.
2012, Gregg Ellman.