We're showcasing some of this year's competitions stand-out entries. 
Organization: Creative-Lee
Location: Waterloo, Ontario
Title of Entry: "Human"
Category: 114. Print Media – Print Creativity – Poster
The old adage "one picture is worth a thousand words," has lost some of its meaning in the digital age. "One picture," has been replaced with multiple photo sharing options, polished graphics, high-resolution video and both VR and 3D filming capabilities. But one picture can still tell a story if it's the right image.
Homeless and Housing Umbrella Group, a non-partisan group based in Kitchener, Ontario, is committed to reducing homelessness in their area. The group approached Creative-Lee, a Waterloo-based creative agency, to produce a poster that would allay the emotion of their mission. The agency created an unforgettable scene featuring a homeless man on a bench and a child showing the man compassion, with compelling copy.  The poster combines poignant artwork and to-the-point copy to make a lasting impression.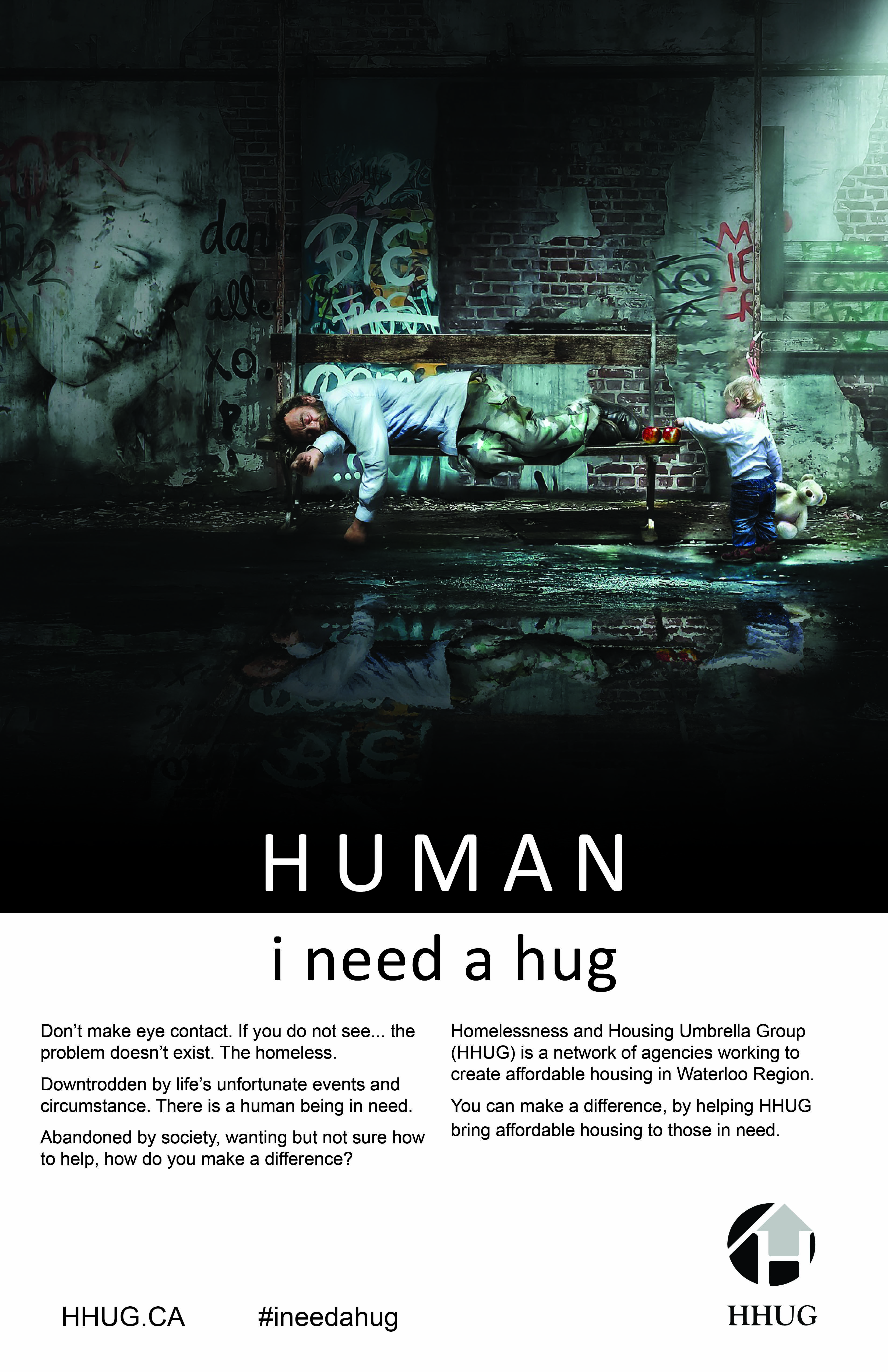 Our 2018 competition is in full swing and accepting entries. Send in your best work today.