By Gregg Ellman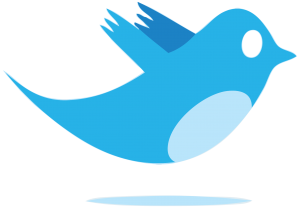 @greggellman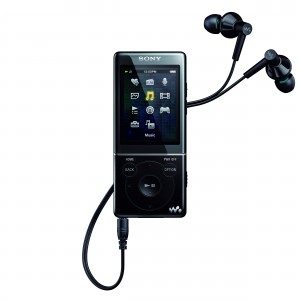 For years I've been a digital music junkie with a variety of devices but it's still kind of cool to go back to the player I used in high school – a Sony Walkman.
The latest in the line of digital players is the Sony E470 Series MP3, the thinest Walkman ever at just 7.0 millimeters (0.276 in). The rest of the body is 3.75-inches long by about 1.5-inches wide.
Photos and video's are viewed on a 2-inch LCD.
Music and video's are loaded into the player with ease from Windows media player or iTunes.
The internal battery is rated to work for 36 hours of music playback or up to 6 hours of video watching.
Great-sounding hybrid silicone soft EX earbuds are included with the digital player that also has a built-in FM tuner.
While it comes with instructions, they aren't really needed to work the player. Everything loaded and played with ease but I did kind of miss the static I used to get from my original Walkman of the 1980's
Additional features include two pre-installed Sudoku and Tetris-like games, a microphone,  a clock and alarm features.
Built into the internal software is a feature called SensMe tone analysis, which will group your music based on beats-per-minute.
It's available in metallic red or with a black finish and sells for $79.99 with 8GB of storage (as I tested) or 16GB for $109.99.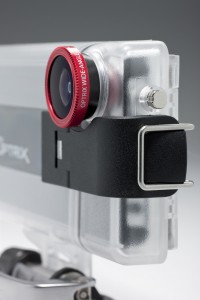 The XD Sport from Optrix transforms your iPhone into a rugged action sports camera.
Once your iPhone is mounted in the water resistant case, the included mount can be put on a bike, boat, plane or even your dog if they cooperate – obviously mine did not.
The three-element glass lens has a 175-degree field of view for capturing an ultra-wide angle image.
As for the case, it's military grade, which means it's rugged and can withstand drops and bumps a lot more then the average case or keeping the iOS device caseless.
It's built with a polycarbonate shell with a rubber interior to protect the pricy smartphone and is waterproof up to about 20-inches. Your devices touch screen is fully accessable through the 0.5mm-thick touch screen membrane
It's available in different bundles depending on how you want to mount it with flat and curved mounts.
The motorsports bundle has a tripod mount and a suction cup or with the H20 bundle you get what is referred to as the strongest suction cup you can buy.
This includes an indicator to alert users to any loss of pressure where the suction cup can become detached.
Currently the system is available for the iPhone 4/4s and is not designed for the iPhone 5 but a company spokesperson indicated the Optrix is in the process of tailoring for the newer models.
www.Oprtix.com starting at $99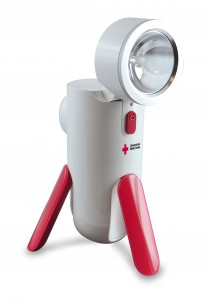 You can't predict a roadside emergency but you can count on Eton's Road Torq self-powered emergency kit to fire up with the needed light to help get you through the problem.
The American Red Cross has their approval and logo on the light, which has a 1.7 W LED flashlight with 90 lumens.
It's built with a rechargeable lithium-ion battery;  to charge it up, you use hand turbine technology, which translates to you cranking it.
For every two minutes of cranking you'll get about 15 minutes of power. Three legs fold out to keep it standing on its own to shine a single watt LED spotlight built with an adjustable head.
You can also plug it into a cars DC outlet for power.
It measures 2.5 x 7.125 x 2.5-inches and weighs just 13-ounces, which gives it easy portability and storage.
www.EtonCorp.com $30.
Contact Gregg Ellman at greggellman@mac.com.
Follow him on Twitter: @greggellman.
2012, Gregg Ellman.