By Gregg Ellman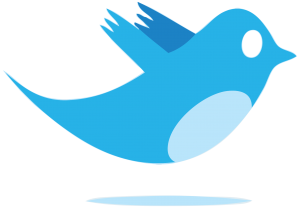 @greggellman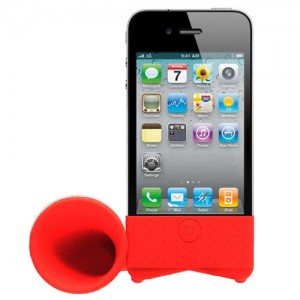 When I attached the Tempo Acoustic Amplifier to my wife's iPhone4, I got the roll of the eyes.
The battery-free accessory attaches to the bottom of the phone to amplify sound coming from the device's internal speaker.
After she heard it in use, her skepticism quickly changed to "that's pretty amazing for a piece of plastic."
Actually, it's a durable light weight silicone, built to look like a phonograph and redirect your sound.
It has some stretch to it, allowing it to be used with many cases still attached in horizontal or vertical positions.
It's hard to say exactly how much of an increase of volume you get but the sound now is directed downward from your device can be sent in any direction with much clearer results.
An opening for a dock connection is built in the bottom.
While it's made for the iPhone 4/4s, it will fit on other smartphone as it did with my iPhone 5 but the company currently no plans for iPhone 5 or other smartphones versions.
www.subjekt.com $9.99 available in black, purple, red or white.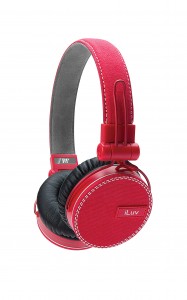 The new iLuv ReF headphones are promoted with the Fashionology, precise treble and Dynamic Bass, which are accurate promotions any user will hear after using the headphones.
An all-fabric canvas covers the padded ear cups and headband, which collapses for ultra-portability.
Since headphones are a fashion statement for many these days, those getting ReF's can brag that the ear cups are made with Korean protein leather (for what that's worth).
As for the sound, the baboom you get from the bass is great, making them a great choice considering the under-$100 price point.
They are available in two options. I tested the Apple-approved model, with the in-line remote controlling volume, changing your music choices or just giving a handsfree cell option with the SpeakEZ remote on a tangle preventing 4-foot braided fabric cord.
The other model is smartphone-compatible for all the others. Both are available for $99.99 in choices of black, navy, red or white.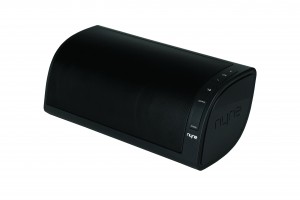 A bigger option for sound is the NYNE NB-230 Bluetooth desktop speaker.
Since it's built with Bluetooth, you can place it anywhere within range of the music source or as the company's press releases states, just taking to the pool or beach.
A built-in carrying handle hides in the side unless you want to carry it (13.38 x 6.23 x 5.12-inches) in a shoulder carrying boom-box style.
The volume and other controls, including the option for using it as a speaker phone with advanced noise-cancellation, are built on the front and a 3.5mm line-in port is on the back.
After you pair a device with it, there's not much else to do besides hearing the great sound coming from a pair of full-range speaker.
It's AC powered with the included adapter or you can purchase 6 C Batteries separately to take it on the go for up to five hours of sound.
www.nyne.com $149.95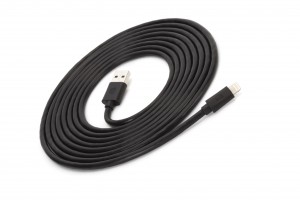 Having an extra charging cable for an iPhone 5 or any of the newer iPads just got a little easier.
Griffin Technology is one of the first tech companies out with a full line of lightning connection (Apple's new 8-pin dock connection) USB cables.
They range in sizes from 2-feet to about 10-feet and come in coiled and straight versions.
The stronger coiled version ($29.99) is s space saver since it's only a foot long but stretches to almost 10-feet, while the others are 2- and 3-foot straight cables ($16.99, $18.99).
Last month the company launched a standard 12-volt outlet to use in your car;s charging port.
www.griffintechnology.com  $22.99
Contact Gregg Ellman at greggellman@mac.com.
Follow him on Twitter: @greggellman.
2012, Gregg Ellman.