By Gregg Ellman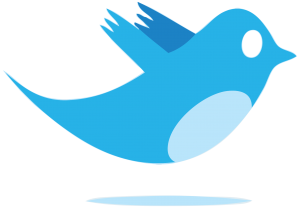 @greggellman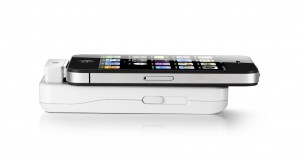 Back in August I felt like the General Imaging ipico hand-held projector for the Apple  iPhone or iPod touch was a strong candidate for my gadget of the year and after the judging last week, the results are in: It is indeed my 2012 gadget of the year.
The setup is simple; open the box, fold out the Apple 30-pin connecter (it's Apple certified) and slide on your device.
I hooked it up to my iPhone without even glancing at the directions, which is one of my main criteria for any electronic gadget – that it's simple to work.
It's cable-free, handheld, pocket-sized (4.25 x 1.75 x .5-inches), lightweight (just over 3 ounces) and has a rechargeable Li-polymer battery (3.7V 1500mAh), good for about 90 minutes of use before a USB charge is needed.
It broadcasts with a resolution of 960 x 540 pixels and,depending on the amount of light in the room where it's being used, can project up to 50 feet. The bulb can be changed but has a lifespan of more then 3,000 hours.
The free ipico app is available at iTunes to add functionality with playing movies, slide shows, Facebook or YouTube videos with just the touch of an icon within the app
It's simple, cool and you need one, but it's also worth noting that while the hand-held projector is advertised to work with the iPhone or iPod touch, I gave it a try with my iPad and it worked just fine
http://beabigshowoff.com $119.95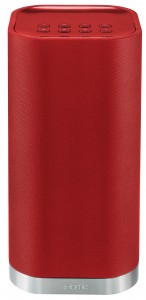 The new iHome iW3 wireless stereo speaker with AirPlay broadcasts audio wirelessly from an Apple iOS devices including iPhones, iPad or iPod touch.
AirPlay is a technology that's built into Apple iOS devices, which allows users to send audio to any speaker built with AirPlay over a wireless network.
The iW3 works on Wi-Fi (802.11b and 802.11g) to connect to any Mac or PC iTunes library or any Apple iOS device to stream the audio.
Setup is simple: on your device just select your network, plug in your device with your own USB cable and you'll instantly get a message with simple setup instructions.
To take it a step further, download and install the free iHome connection apps from iTunes to rename the speakers, making it simple to choose the right speaker if you have multiple choices.
Inside are four active speakers (2 active and 2 passive) in Reson8 speaker chambers. SRS TrusBass technology, which delivers an amazingly clear sound with deep and powerful bass.
A Rechargeable Lithium-ion battery powers the speaker, which looks like a mini-tower and measures just 4.61 x 9.38 x 4.61-inches so its easy to place it on any flat surface
If you don't want a wireless connection, wired choices of USB and a 3.5mm Aux-in port are on the back.
www.ihomeaudio.com $199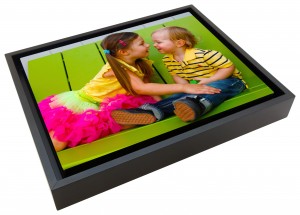 SnapBox transforms your Instagram photos into framed artwork in a simple process, all for less than $10.
The process was simple to follow; I just opened my Instagram account, selected the photos I wanted framed (three in this case) and emailed them to SnapBox.
Just minutes later I go an email with a mockup of my order. I clicked on it and chose the size I wanted from choices of 5×7, 8×10, 10×13-inches or square sizes of  9×9  or 5×5.
Filters with choices of black & white, sepia, storm, sunkissed, classic, lomo and vintage can be added with the click of a mouse.
Prices range from $9.79 for the 5×5 or 5×7 prints, up to $24.49 for the 10×13-inch print.
They arrived in the mail in less than a week but you can avoid shipping charges by having them delivered free to locations such as CVS/pharmacy.
Each framed print is a gallery-wrapped stretched canvas print mounted on a 1 3/4-inch wood baked black enamel frame, which can sit on any flat surface but is hanging-ready.
snapboxez.com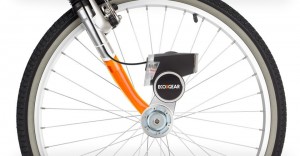 The ECOXPOWER from ECOXGEAR is a bike pedal-powered headlight that simultaneously charges your smartphone while on a ride.
It attaches to the bike frame or handlebars with the included mount and shines a bright LED headlight along with a red rear taillight.
While you pedal, a clutch engages between the tire's spokes to produce power for it's generator, which has a lithium ion rechargeable inside. The generator powers the lights and charges your smartphone.
A USB cable is included to run up the frame from the generator to the water-resistant smart phone case, which you mount on the handlebar.
The case is touchscreen sensitive and holds iPhones, Androids and handheld GPS units.
www.ECOXGEAR.com $88.99
Contact Gregg Ellman at greggellman@mac.com.
Follow him on Twitter: @greggellman.
2012, Gregg Ellman.