Winner: Northlich
Title of Entry: "New Works"
Location: Cincinnati, OH
Client: Cincinnati Ballet
Category: 274. Pro Bono

Northlich Agency in Cincinnati prides itself as a storyteller and it often does just that with one picture. Cincinnati Ballet sought Northlich's expertise in designing their 2012/2013 Season brochure. Passionate supporters of the organization, Northlich agreed to design the brochure at no cost. The cover is a compelling portrait of dancers atop a building block of words. The brochure received national accolades, but more importantly, it drove people to the box office.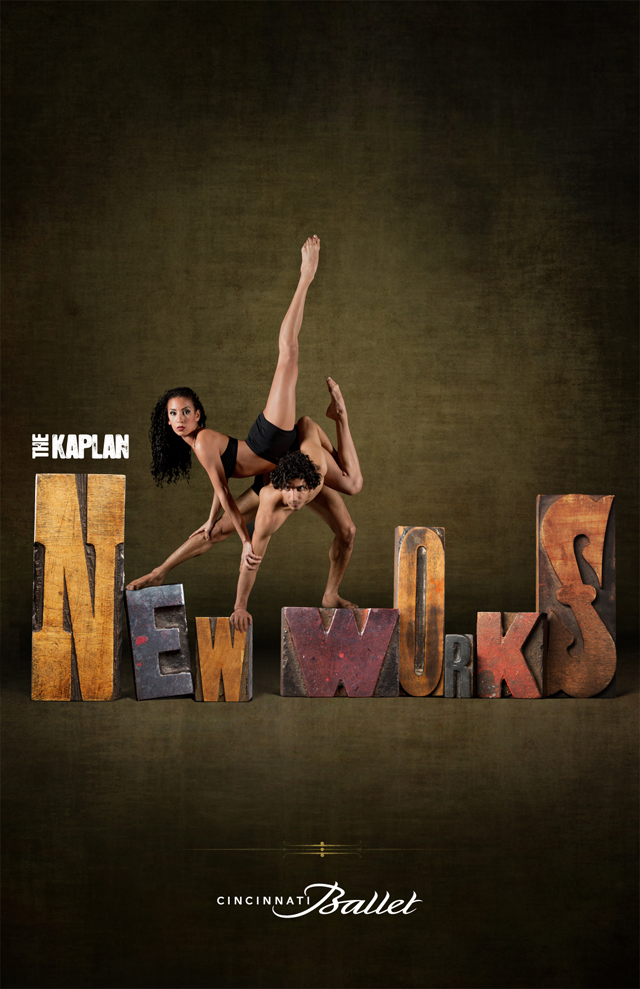 Some of Northlich's other work includes Peter Frampton's long lost guitar interposed over a dancer.