Winner: Sanofi Group Turkey
Location: Turkey
Business Type: Healthcare Provider
Nomination Title: Future Women Leaders
Category: 1.1 Company Sponsored Volunteer Project
Communitas Awards is a program from the Association of Marketing and Communication Professionals that honors companies and individuals throughout the world for community service and social responsibility
Sanofi Group Turkey Helps Women Entrepreneurs In Turkey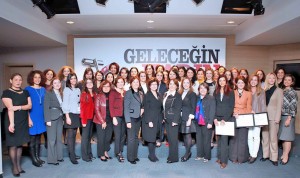 Sanofi, an international healthcare provider, prides itself on gender equality. Companywide, 45.7% of its employees are women. While economic participation for women is on the rise in Europe, opportunities for women in Turkey are declining. In fact, women representation in the Turkish workforce is less than half the European average.
Since Turkey is an important operating center for Sanofi, the company backed an ambitious program designed to develop and mentor Turkish businesswomen. To design and deliver the program, Sanofi Group Turkey worked with KAGIDER, a nonprofit organization founded by female Turkish entrepreneurs.
Sanofi covered the costs of the program and its promotion to young women across the country (reaching over 13 million people). KAGIDER used its knowledge and insight into the challenges women face in the workplace and jobs market to help design the training that addressed these specific needs. KAGİDER members (many of whom are women who run their own businesses) and Sanofi employees volunteered as mentors to participants. KAGIDER delivered the training (with additional training in the healthcare and pharmaceutical sector from Sanofi).
As a result of Sanofi's help, the program received 423 more applications than it had in 2010.  To ensure those with the most to gain from the project benefitted, the program selected those with the most potential to advance as well as those from deprived backgrounds or low income families.