While the winners for the 2015 Hermes Creative Awards won't be announced for a while, we're showcasing select entries that stand out. Keep checking back to see if your work will be highlighted. Haven't entered yet? There's still time!
Company: Groff Creative LLC
Location: Silver Spring, Maryland
Client: Global Agriculture & Food Security Program
Title of Entry: "GAFSP Annual Report 2014"
Category: 11. Annual Report


The Global Agriculture and Food Security Program (GAFSP) is a multilateral mechanism to assist in the implementation of pledges made by the G-20 Pittsburgh Summit in September 2009. Using public and private funds, GAFSP's objective is to improve incomes and food and nutrition security in low-income countries by boosting agricultural productivity.
Groff Creative LLC, one of D.C.'s leading graphic design and marketing communications, created GAFSP's 2014 Annual Report, which is a stellar example of great content, innovative design and sharp graphics. The report lays out GAFSP's mission, goals and accomplishments with clarity and focus while engaging the reader with vital information.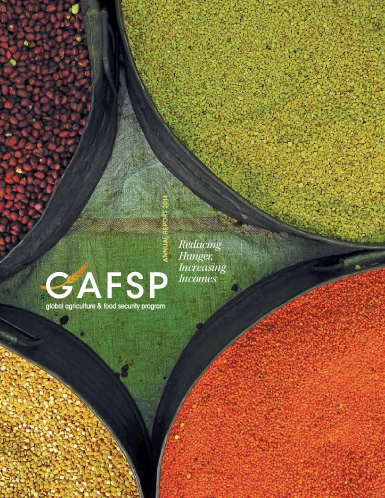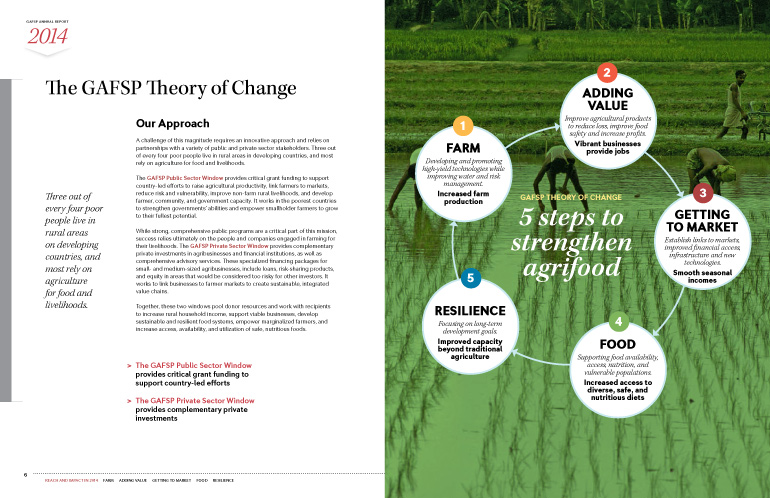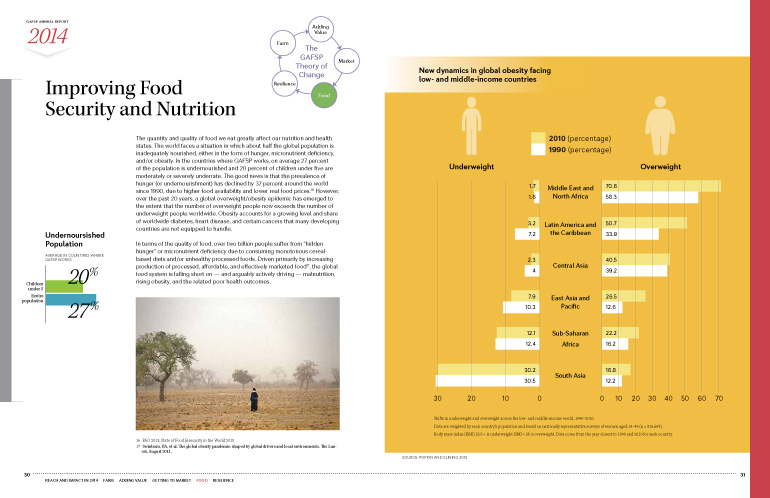 *****