While the winners of the 2017 MarCom Awards won't be announced for a little bit, we're showcasing select entries that stand out. 
Organization: Likeable Media
Location: New York, NY
Title of Entry: "CENTURY 21'S Adulting 101 Website"
Category: 186. Digital Media – Website – Informational
Millennials are waiting longer than past generations before taking the plunge into home owning, with most millennials renting for up to six years before purchasing a home. Century 21 wanted to refresh their well-established brand to reach millennials approaching the average home buying age of 31. The real estate agency worked with Likeable Media to brainstorm fresh ideas to establish their brand in the millennial audience.
Likeable Media dreamt up a brand refresh and social media campaign to establish Century 21 not only as a reliable resource for home-owning information, but all things related to adulting. Century 21's new Adulting 101 website features tutorials for adulthood's daunting tasks, including how to hang pictures, wedding guest attire and navigating financial challenges.
Along with the website refresh, Likeable Media coordinated a campaign featuring various adulting tutorials and adulting failure videos on Century 21's Facebook and Instagram platform. The campaign successfully generated more than 140,000 clicks leading to Century 21's Adulting 101 website, 6.1 million video views and 36 million impressions.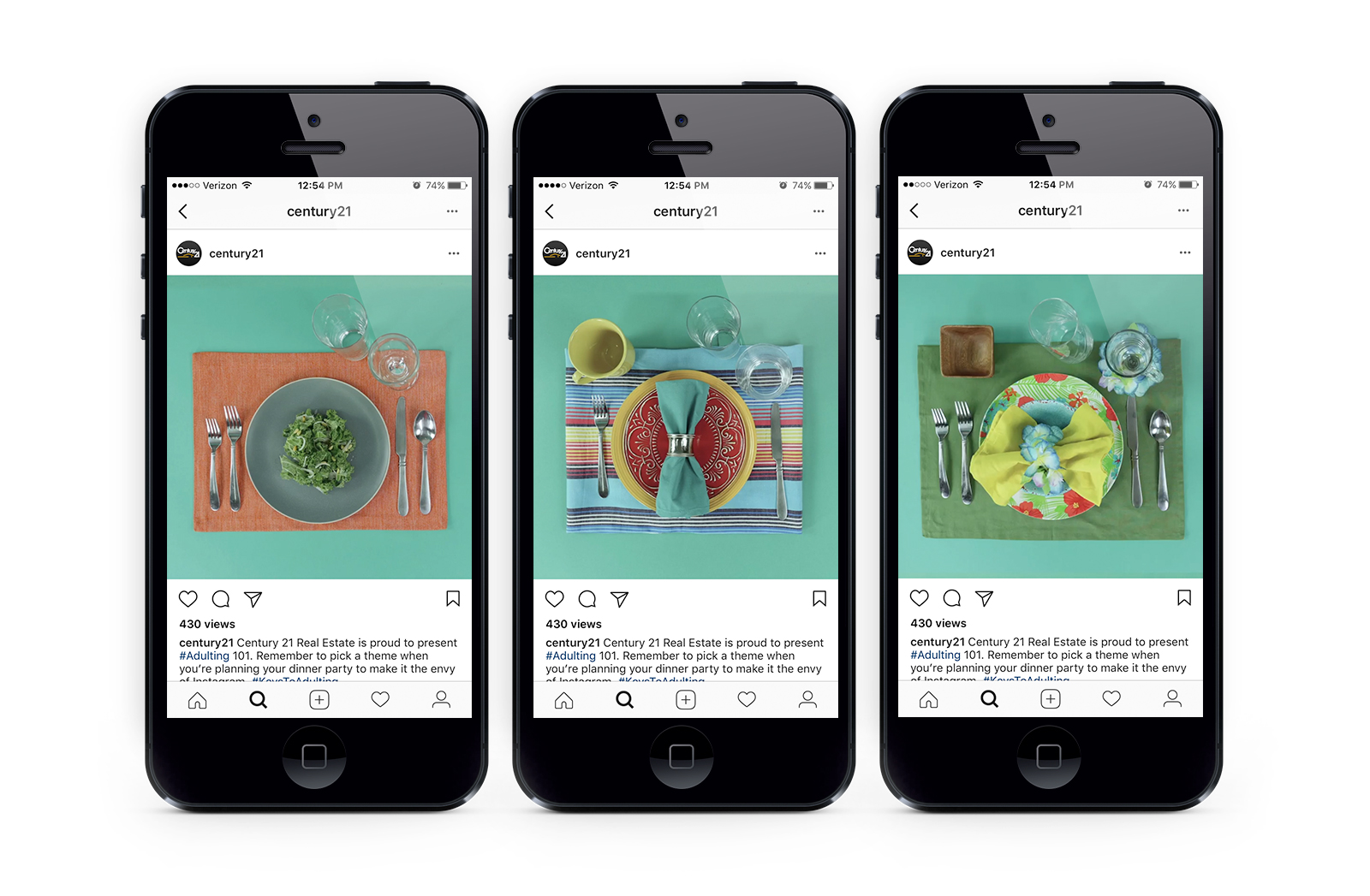 Likeable Media established Century 21 as a reliable source for information beyond only home owning decisions by approaching the millennial audience in a familiar, but fun, format. To see the full Adulting 101 website, visit here.