While the winners of the 2017 MarCom Awards won't be announced for a little bit, we're showcasing select entries that stand out. 
Organization: National Geographic
Location: Washington DC
Title of Entry: "National Geographic CHASING GENIUS"
Category: 211c. Digital Media – Social Media – Social Engagement
National Geographic is a leading resource for global science, culture, geography and education. The organization runs one of the most successful social media presences online by using colorful storytelling to engage with followers and inspire others to tell their own story.
Nat Geo's capability to inspire sparked the idea behind the 2017 CHASING GENIUS campaign, sponsored by GSK Consumer Healthcare. CHASING GENIUS is described as "a ground-breaking digital platform designed to inspire, ignite and enable the 'inner-genius' inside us all."
The premise of the project was to work with people worldwide to address global issues, including our impact on the planet, improving overall health, and feeding 9 billion people worldwide. National Geographic encouraged people everywhere to send a one-minute video to the CHASING GENIUS platform describing their vision for a solution to any of the three problems.
A panel of judges chose three winners and CHASING GENIUS users chose a fourth "People's Choice" submission. Each winner received $25,000 to take their solution to the next level.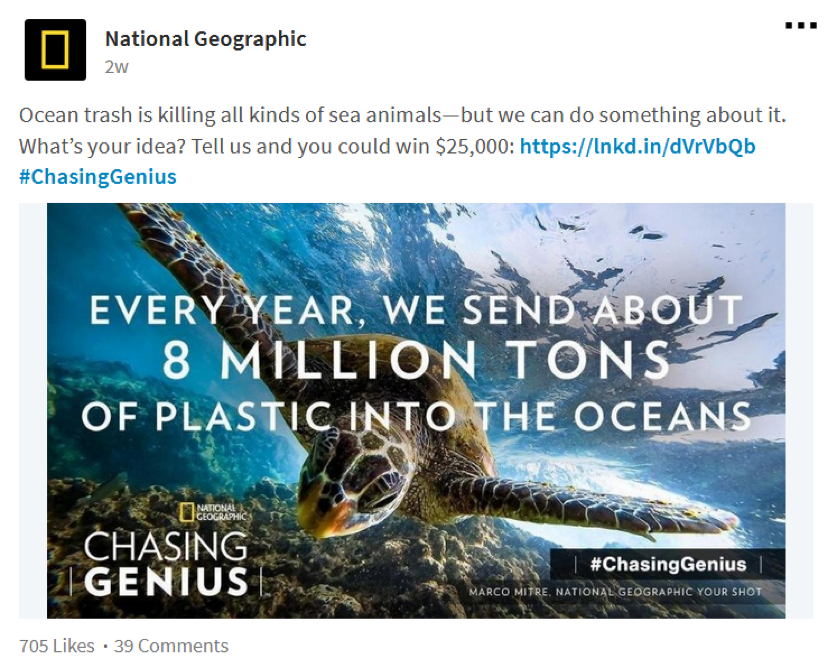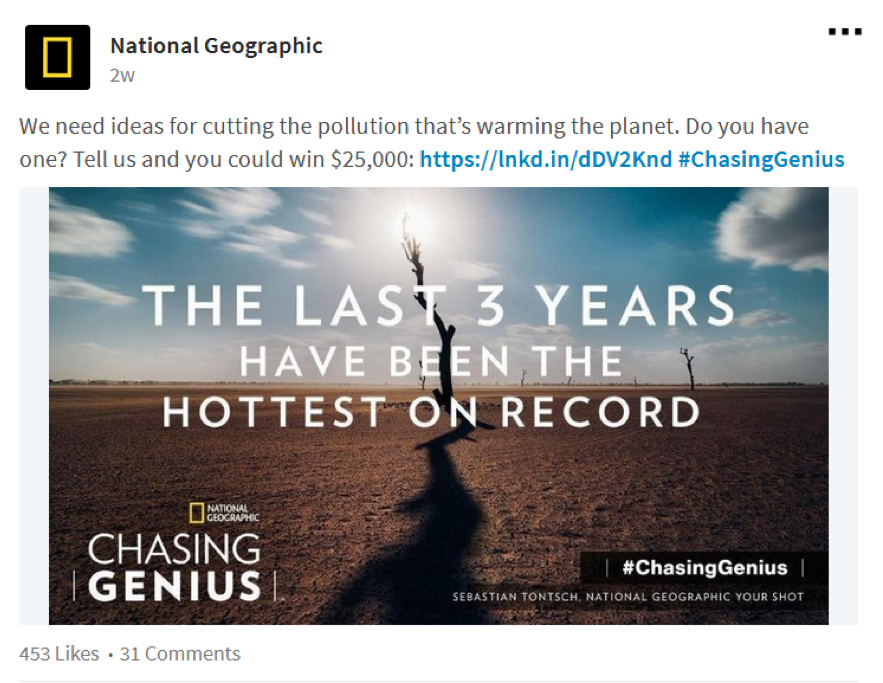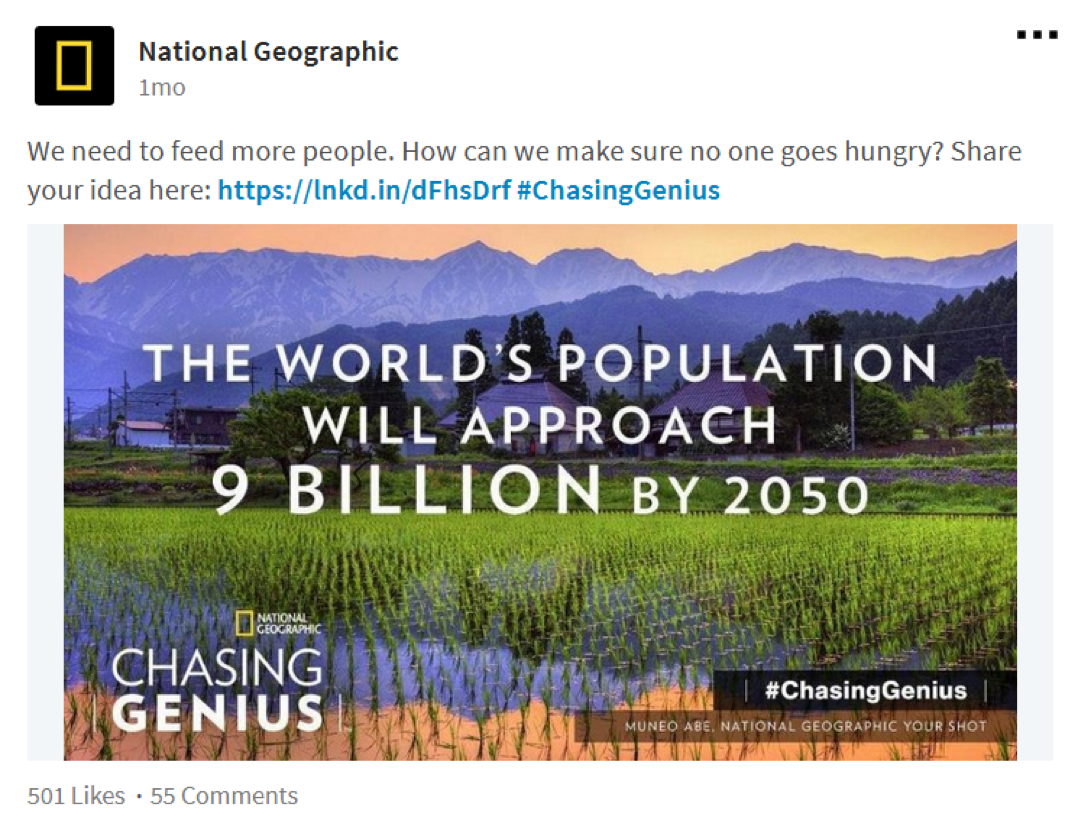 The CHASING GENIUS campaign garnered more than 19 million entry video views, 3 million social conversations and up to 20,000 community members. National Geographic successfully used its platform to spark global conversations and inspire to work together towards change.
To view the 2017 CHASING GENIUS winners and learn more about the project, visit here.