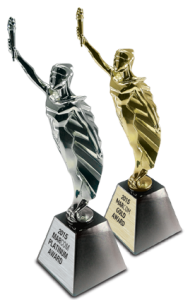 Entries are flooding in and judges are well into the process of evaluating what we expect will be another year of about 6,000 entries. If you have waited until the deadline to enter, you should get your results no later than Friday, October 30.
If you have already entered, you may get your results earlier. As soon as your results are posted to your My Account, you will be notified by email.
New for 2015 is a redesigned Winner's list. Each winning entry will now receive its own page. Title of entry, category and company information will automatically be posted to the page along with a link to the entry file (only if permission to display was granted during the entry process). In addition, entrants can go back through My Account and add any credits, project summaries or information that would enhance the listing.
All materials pertaining to results, such as notification letter and summary of entries will be available as printable documents through My Account and will no longer be mailed.