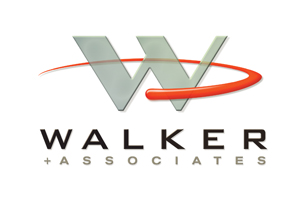 Walker + Associates (W+A), a full service advertising, marketing, public relations + digital firm headquartered in Memphis, Tennessee, has been delivering clients remarkable results for over 49 years. Founded by political virtuoso Deloss Walker in 1965,  W+A has worked with every realm of industry through the years from food retail to transportation to tourism and beyond. Their effectiveness relies upon a firm understanding of industry segments with a specific strategy employed to link the desired results of the client with targeted public inclination, a tactic derived from Walker's years of political consulting. His legacy is carried on through the agency by his business partner + wife CEO/President Ceil Walker who continues to execute his unique strategy while generating eye-catching creative and lucrative international + national campaigns.
As W+A turns the golden age in 2015, a new transformation lies ahead. "As our tactics and technology evolve, our brand must do the same," says Ceil Walker whose son, Deloss Walker + daughter Cecilia Walker, have joined to headline transformation efforts. "Our rebrand will take place in the early months of 2015 with a new logo, website + various public relations events giving back to the city of Memphis in a charitable way." Though Walker will not comment on the unique unveiling of the new direction, she assures it will pay homage to the traditional structure of the company while catapulting the firm at the forefront of innovation.
For more information on Walker + Associates, please contact Cecilia Walker at ceciliaw@walker-assoc.com.