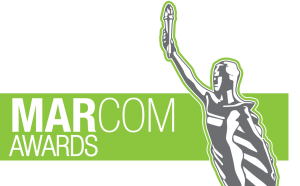 There were over six thousand entries from all over the world. After about two months of daily judging and many days of processing results, winners are now listed on our website and  information packets are in the mail. U.S. entrants should have their results by Wednesday; Canadians by the end of the week; and entrants outside the U.S. whenever the stars are in alignment.
Check out our Platinum and Gold winners on our website. The database is searchable for cities, states and categories. So, you can find out who else won in your area or who the other winners were in your category.
We've also posted examples of winning work on our website, blog and Facebook page. We know how sensitive client permission can be, so don't worry, if you didn't give us permission, your work is not displayed.