We'll continue to feature some of this year's most noteworthy dotCOMM Awards entries throughout the competition. 
Organization: Association Headquarters
Location: Mt. Laurel, NJ
Title of Entry: "Working with a Micro-Influencer Helped Secure 390 Event Registrations"
Category: 177. Social Media Marketing – Industry Influencer

More and more organizations are implementing influencer marketing into their strategies and with good reason. Consumers are swarmed with hundreds of impersonal advertisements each day. When collaborating with influencers, organizations can establish familiarity and credibility with consumers.
To promote a consumer event, Association Headquarters identified a micro-influencer who could reach the agency's target audience. Association Headquarters provided the influencer with branded content surrounding the event to promote in the influencer's closed Facebook group.
Association Headquarters' campaign reached more than 1,000 Facebook group members in their target audience and produced 390 event registrations, marking an overall success.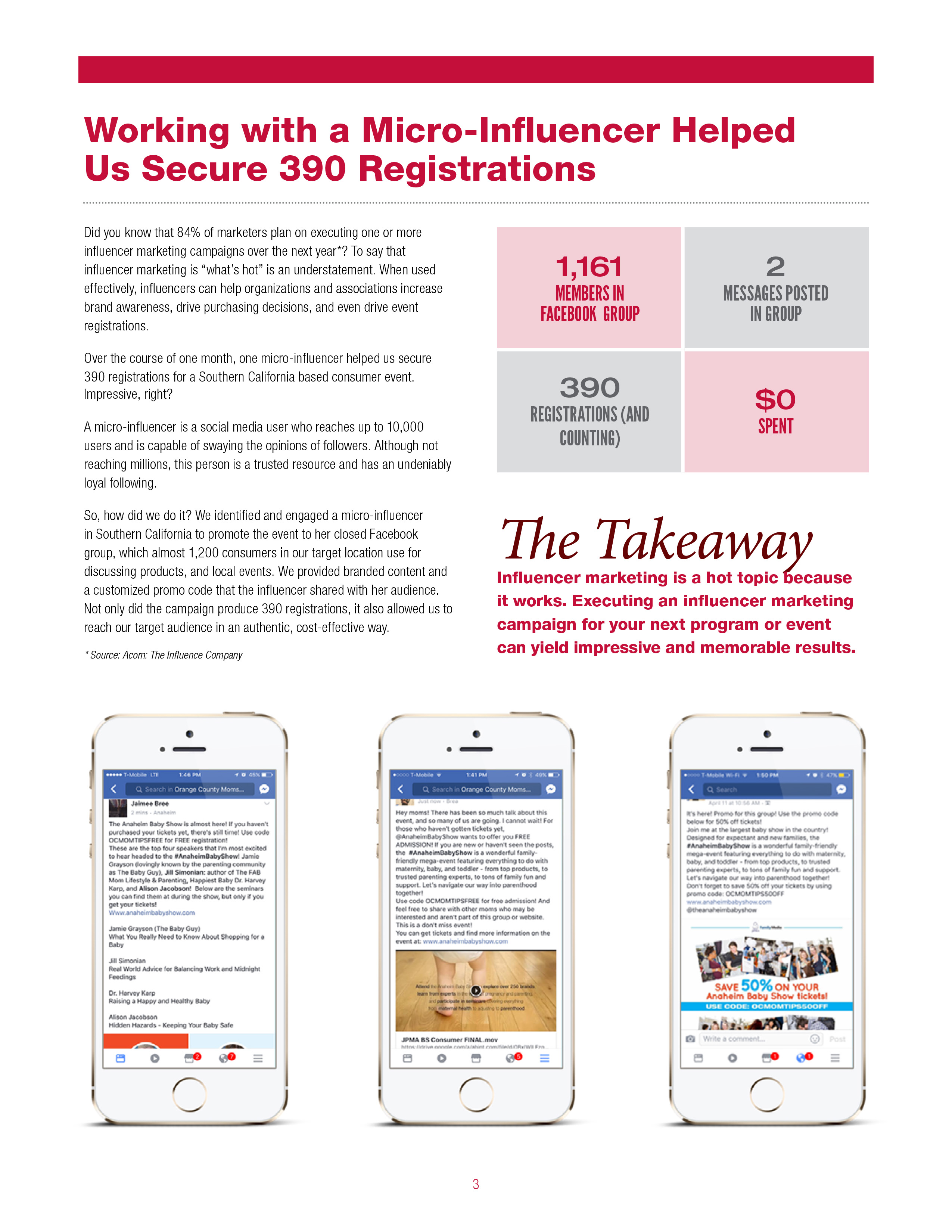 The 2018 dotCOMM Awards competition is open and accepting entries. Send in your work today.