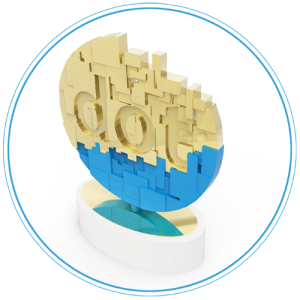 The second-ever dotCOMM Awards competition is officially open and accepting entries.
dotCOMM was started to spotlight the roles of creatives in the dynamic, constantly-evolving web. An AMCP hosted competition, dotCOMM Awards offers third-party recognition from one of the most-recognized and highly-regarded evaluators of creative work in the world. Winning a dotCOMM award signifies to employers, clients, prospects and competitors that the winner's web and digital work is among the best in the industry.
dotCOMM Awards accepts entries from all types of organizations and individuals, including but not limited to digital agencies, public relations firms, advertising agencies, freelancers, and in-house corporate developers and creatives.
We'll feature some of this year's stand out entries, who have given permission to share, on the AMCP blog, and the newly established dotCOMM Awards Twitter, Facebook and Instagram accounts. Check back to see what this year's competition brings!
To learn more about categories and entry information, visit here. Deadline June 21.
Enter Today