Organization: Concierge Auctions
Title: "Concierge Auctions Key for Key®"
Location: New York City, NY
Category: 8. Excellence in Corporate Social Responsibility – Corporate Social Responsibility – Other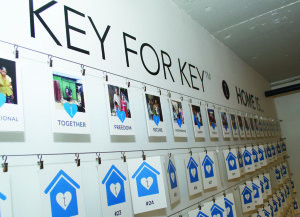 Concierge Auctions, a New York City-based luxury real estate firm, started their Key for Key® program with Giveback Homes. Through the Key for Key® program, Giveback Homes will build a home for a family in need for every property Concierge Auctions sells.
The program is estimated to build more than 100 homes this year alone in Nicaragua and other areas where safe housing is needed.
To learn more about Concierge Auctions' Key for Key® program, visit here.
All past AVA Digital, dotCOMM, Hermes, MarCom and Videographer Awards entrants are eligible for free entry to the 2018 Communitas Awards during the month of January. Enter your best corporate social responsibility, charity and pro bono work today.