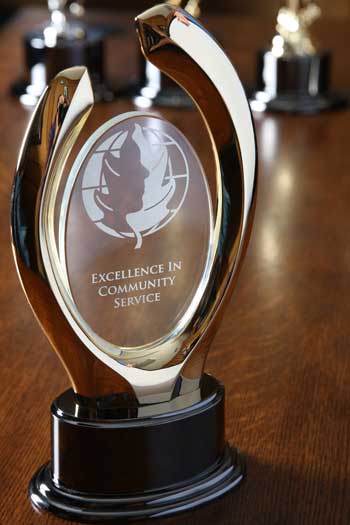 One of the things that sets AMCP apart from other marketing and communication awards programs is our philanthropy and encouragement of community involvement. During the past few years, AMCP has donated more than $150,000 to charitable, educational and artistic endeavors. We also waived thousands of dollars in entry fees for work that was produced pro bono.
And, through the Communitas Awards, we recognize individuals, companies, and organizations that are involved in community service and sustainable business practices.
Through February 27, we are also making it possible for anyone to nominate one person or company in the Communitas Awards for free.
This can be an individual or a corporate giant.
In the past, nominations have been for:
Pro bono services
Volunteerism
Diversity programs
Event underwriting
CSR programs
Recycling/energy-saving initiatives
Sustainability programs
Instructions
To get your free nomination, you must bypass our online entry system and mail in your nomination.
Go to www.communitasawards.com.
Click on the Nominate button.
Click on Print and Mail nomination entry forms.
Fill out the paper forms and send them in. 

You can access categories by clicking on the categories button under the slider on the home page.
Questions? Email info@communitasawards.com for assistance.