Company: Fireside Production
Title: "Fireside Day of Service"
Location: Denver, Colorado
Category: 2.1 Organization's Specific Program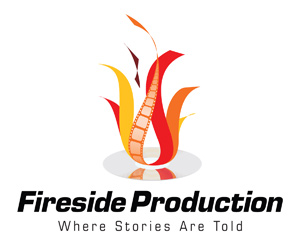 Even though Fireside Production, a small Denver-based video production company, held its first Day of Service three years ago, the firm has assisted the local community since its inception.
"Giving back has been at the foundation of Fireside Production since we launched in 2006, but the Fireside Day of Service is our way of deepening that commitment," Fireside's Founder and Managing Partner Naomi Binkley said. "Making time to volunteer each quarter allows our team to experience the important work our nonprofit clients are doing to improve our community and impact lives."
During the quarterly Day of Service, the Fireside staff dedicates a half-day to volunteering for their nonprofit clients. Binkley, along with Director of Production & Partner Tom McDonald, donate their time and provide pay to the employees for the time spent volunteering.
Since the initial Day of Service in 2011, Fireside has volunteered for 10 nonprofits. In 2013, Fireside freshened up the paint at the Mi Casa Resource Center, cleaned up trash at Bluff Lake Nature Center and supported Make-A-Wish Colorado at the Oyster Race. The team also assisted Clothes to Kids of Denver by sorting and tagging clothes, as well as helping young clients select their new outfits.
During each Day of Service, Fireside creates a video to showcase the impact of the nonprofit and the value of volunteering in the community. All the videos are published on the company's YouTube channel.
"By creating a video on each Fireside Day of Service, we hope to share our passion for philanthropy, showcase the mission of our nonprofit clients and inspire others to find meaningful ways to give," Binkley said.
Fireside Production encourages everyone to get involved.
"The need is great, and whether you're a large company with established resources or an individual with a few hours to give… it all makes a difference," reads the Communitas entry from Marketing Manager Tammie Waddell.
*****