While the winners for the 2014 Hermes Creative Awards won't be announced for a while, we're showcasing select entries that stand out. Keep checking back to see if your work will be highlighted.
Company: UberConference
Title of Entry: "UberConference"
Location: San Francisco, California
Category: 129. Website Design

UberConference, a company that offers stress-free conference call services on the Internet, has a website worthy of the platform on which it operates.
Forbes recently recapped three design trends in 2014: responsive design, simplicity and storytelling design. UberConference's site is a wonderful showcase of all three things.
The company delivers focused messages with clean, straightforward animations that tackle one aspect at a time before visitors scroll to the next section. The navigation, like the site itself, is simple. Users don't have to fumble their way around the site to find the information they need.
Of course, the site renders beautifully on all devices – desktops, tablets and cell phones – as one would expect from a company that offers an Internet-based service.
UberConference's site also features flat design, a large hero area, videos, a simple color scheme and other things that The Next Web predicted would be trending this year.
If you're looking an example of modern design excellence, look no further than UberConference.com.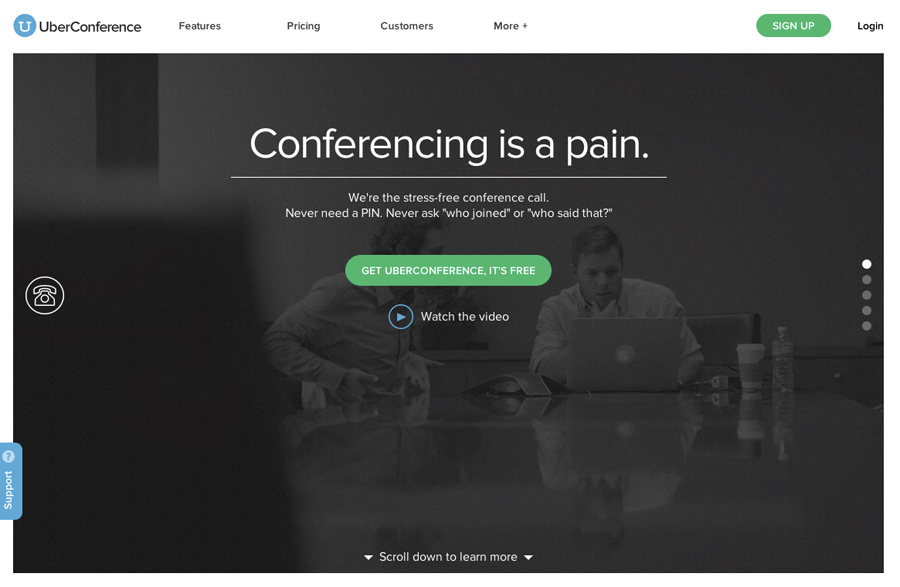 *****