Company: TIC – The Industrial Company
Title: "Overall Company Contributions to Our Communities"
Location: Englewood, Colorado
Category: 5. Community Service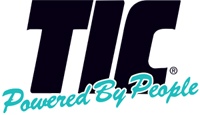 Active in many places, TIC's community contributions are many. In 2013, the direct-hire, heavy industrial contractor donated more than $210,000 to organizations and families around the world.
Let's start with the TIC Cup, an annual fundraising golf tournament. Last year the one-day tourney brought in a record-breaking $93,000 that benefited Tee Up for Tots, Make-A-Wish and a host of other charities including Toys 4 Tots, CureSearch for Children's Cancer and the National Youth Leadership Forum on National Security.
Employees also pitched in personal money, alongside the company. When raising capital for a cause, the company will often match employee donations. For instance, workers donated $7,000 to the Colorado flood relief efforts, which the company matched for a total contribution of $14,000 to Mile High United Way.
Here are a few other highlights from last year:
Colorado – In addition to $14,000 in donations for flood relief, a local project in La Salle, Co., raised $4,500 from scrap metal sales and employee, company and vendor contributions to help local victims. Besides that, employees at the corporate office donated 27 usable units of blood to the Bonfils Blood Center; each unit has the ability to save and enhance the lives of up to three people.
Minneapolis, Minnesota – A TIC subsidiary, T.E. Ibberson, held an annual silent auction that raised more than $25,000 for Make-A-Wish Minnesota.
San Jacinto, Nicaragua – Hired locals to build steam power plant, gave age-appropriate Christmas toys for each child in community, donated $800 for water filters for local households, installed new playground equipment at schoolyard and donated all site office equipment to local school.
Tuba City, Arizona – Donated several handcrafted trophy saddles for the team roping rodeo event at the annual Western Navajo Nation Fair while also taking participating in parade with 115,000 spectators.
Bakersfield, California – TIC's California office donated more than $10,000 to the Ronald McDonald House through its Walk for Kids, and 35 TIC volunteers participated in the 5k. Then, employees raised an additional $10,000 to purchase Christmas gifts as well as food, TVs, furniture and a refrigerator for the House.
Scholarships – Awarded 25 $1,000 scholarships to support higher education goals of employees' families.
Communitas Awards recognizes exceptional businesses, organizations and individuals that unselfishly give of themselves and their resources, as well as those that are changing how they do business to benefit their communities. Nominations, evaluated on a quarterly basis, can be submitted online at communitasawards.com.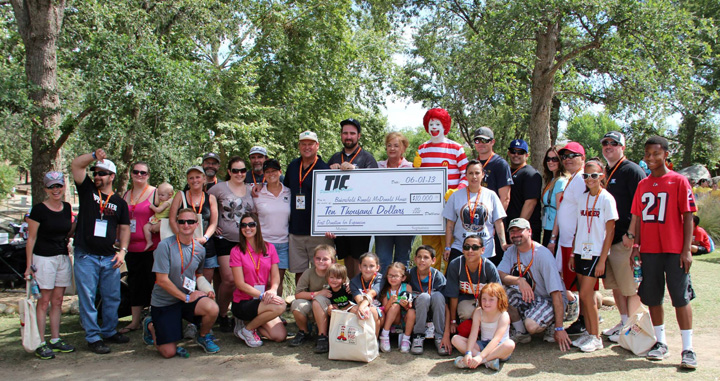 *****