While the winners for the 2014 AVA Digital Awards won't be announced until Feb. 1, we're showcasing select entries that stand out. Keep checking back to see if your work will be highlighted.
Company: Brand Agent and Brown+Partners
Client: Third Rail Lofts
Title of Entry: "Third Rail Lofts Website"
Location: Dallas, Texas
Category: 22. Business to Consumer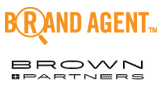 Brand Agent and Brown+Partners teamed up to create a spectacular B2C website for Third Rail Lofts, which offers luxury apartment living in the heart of downtown Dallas.
The responsive website leverages strong visuals in an industry where purchasing decisions hinge on first impressions. Besides seamless integration of photos in the site's design, users can also scroll through the photo gallery with a flick of their finger on mobile devices.
A simple contact form appears on the sidebar, which is on every page of the site, making it almost too easy for visitors to get in touch with Third Rail Lofts. The firms also smartly placed the phone number in large font in the header and display essential information – address, phone number, office leasing hours – in the footer.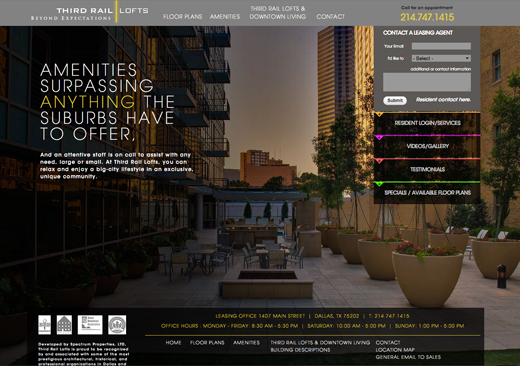 *****