By Gregg Ellman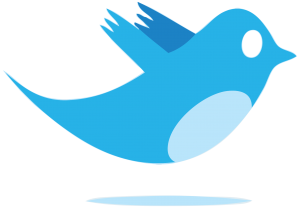 @greggellman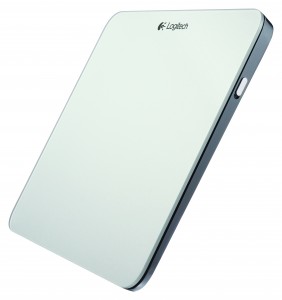 It's taken me a little while to get used to the Logitech T651 Trackpad for Mac but now I'm hooked.
The square shape (actually 5 x 5 1/4-inches) works like a laptop touchpad except this one is Bluetooth enable. It can be connected with a laptop or desktop computer and be used up to 30 feet away.
An ergonomic design has it laying flat but with it angled lower towards your wrist.
It has a glass surface where you use your fingers to scroll, click and zoom.
The mechanics also allow for left and right click, which we are used to having on a mouse, is accessible with the trackpad in the lower corners.
As mentioned, it takes some getting used to but after a few days it's like I never worked without it.
A quick driver download added a Logitech Preference Manager option in my system preferences to allow controls for speed, clicking options, zooming, battery level and more.
It's built with a rechargeable battery, which is charged with the included microUSB cable.
Logitech says a full charge is good for a month but the on/off switch lets it save power when not in use.
www.Logitech.com $60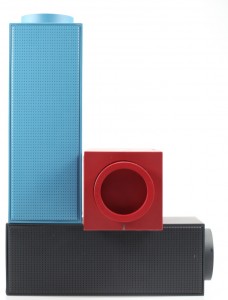 Another entry in the crowded portable Bluetooth speaker market is the Switch from Native Union.
The powerful sounding speaker is shaped like a brick (7.75 x 2.75 x2.7-inches) so it's not going to fit in any pockets but the sound makes it worth the portability.
Hooking it up is as simple as any other Bluetooth device; just pair it and you're set. Your device should remember it even after turning both on and off.
Past that, its just rocking good sound with lots of bass from the Switch, which has three divers and an active subwoofer. When in use, it can be left on a flat surface in either horizontal or vertical orientation.
The speaker has controls for the pairing, power and volume. If you have it paired with a cell phone and a call comes in, the speaker automatically switches to call mode for a handsfree speaker phone.
A USB-out port is built into the side to give you the option of charging your mobile device right from the speaker.
It charges in four hours for up for up to 14 hours of use with the included USB cable.
www.nativeUnion.com $149.99 available in black, blue, gray, red and white.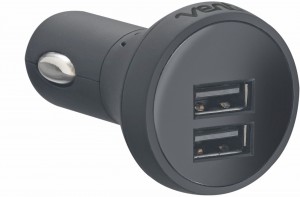 Both of the previous items can benefit from the Ventev universal rapid chargers.
We live in a portable power-hungry world and these chargers will work at home, cars, airports or even in the air.
They are available to charge just about any device including Apple, Android, Galaxy, GPS, tablets, e-readers or anything taking a USB connection.
The Dashport Dual rapid charger is particularly handy with a pair of USB ports built into 12V car charger. It's also available with a single port.
The Wallport AC is available with single or double ports for rapid charging.
The company is really proud of the design and appearance of the chargers and while the do look cool, the bottom line is they work.
www.Ventev.com prices range from $20 – $35 in color choices of blue, gray, green, orange, pink, red and white
Contact Gregg Ellman at greggellman@mac.com.
Follow him on Twitter: @greggellman.
2013, Gregg Ellman.