By Gregg Ellman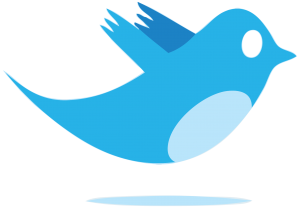 @greggellman.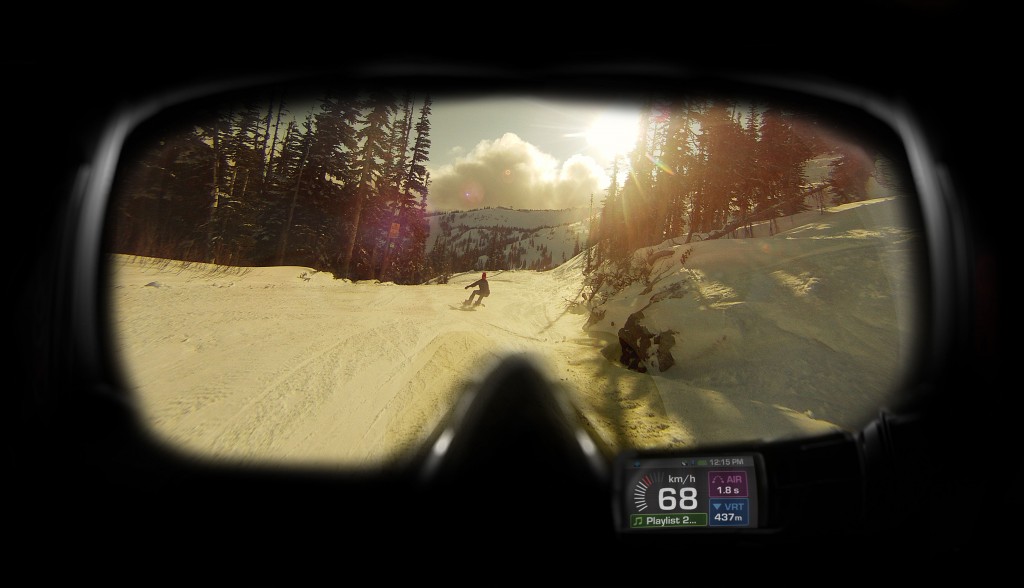 Winter sport enthusiast's will love Recon Instruments new MOD Live, which look like ordinary goggles until you look through them; then you'll see they are a whole lot more.
The Android technology-based goggles are built for skiing, snowboarding, and snowmobiling to display data including speed, location, distance and temperature – all right in front of the user's face.
It has a GPS enabled display, which comes with a navigation app pre-loaded with what the company states as "the largest database of trail maps in the world."
Another APP called Buddy Tracking lets you to see where other MOD Live users are on the mountain slopes.
Recon also recently launched the Camera Connectivity application for MOD Live with a partnership with Contour.
The camera app works with the Contour Plus and ContourGPS hands-free HD cameras, which use the cameras' built-in Bluetooth to turn the MOD Live's virtual 14- inch display into a display to show what the camera sees.
With the app you can adjust the camera settings along with start/stop functions and displaying the battery and memory capacities.    http://reconinstruments.com/ $399.99
The Verbatim Bluetooth Wireless Mobile Keyboard is one of those simple devices that gets a "wow" or "where did you get that" when seen by others.
Simply put it's just another portable keyboard;  but this one is ultra-compact since it folds in half for true portability.
Once opened, it's a foot long but is just 6.5 x 4-inches when closed.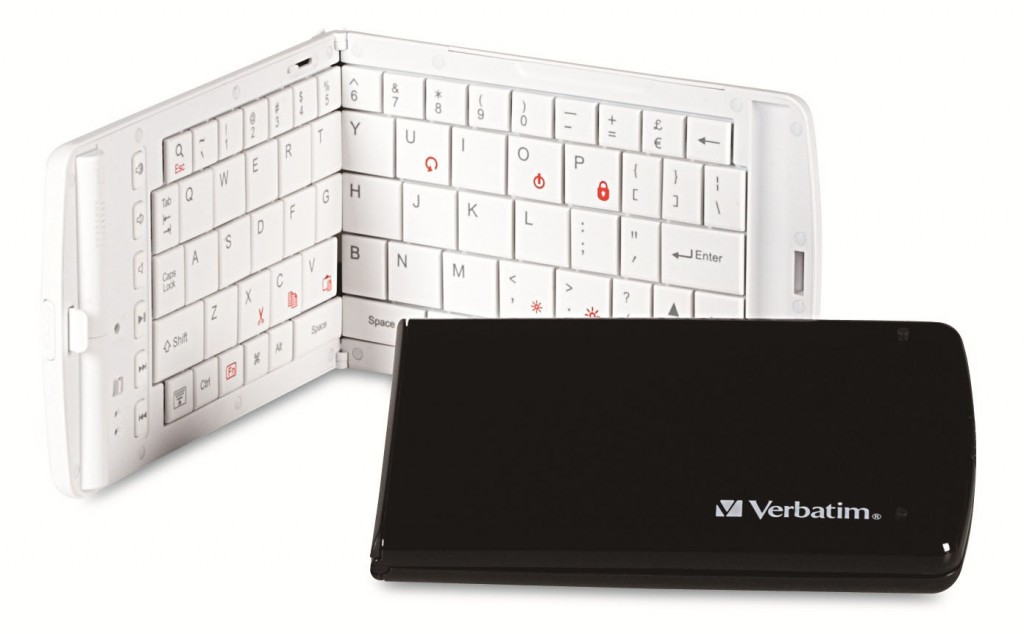 The keys are soft touch and really responsive, to give you the feel of a real keyboard. It provides functional typing on the go unlike many other portable keyboards (that I have found to be flat out useless.)
I used it on a recent trip with my iPad and loved using it to write this column.
It has Apple friendly keys for features such as copy, paste, shift and undo. Most of those features are almost impossible to access on the touch screens keyboard.
It also includes function keys for up and down with arrow keys along with volume and music controls.
While I tested it out strictly on Apple devices, Verbatim states that the keyboard is supported with Android tablet devices with HID keyboard support.
It's Bluetooth technology lets you pair it with up to six devices simultaneously and comes with a carrying case.
Also included for iPhone users is a stand, which folds into the keyboard itself when not in use. The stand will keep the phone in a front-center position for easy viewing while typing.
Two AA batteries to power it are included.   www.Verbatim.com $79.99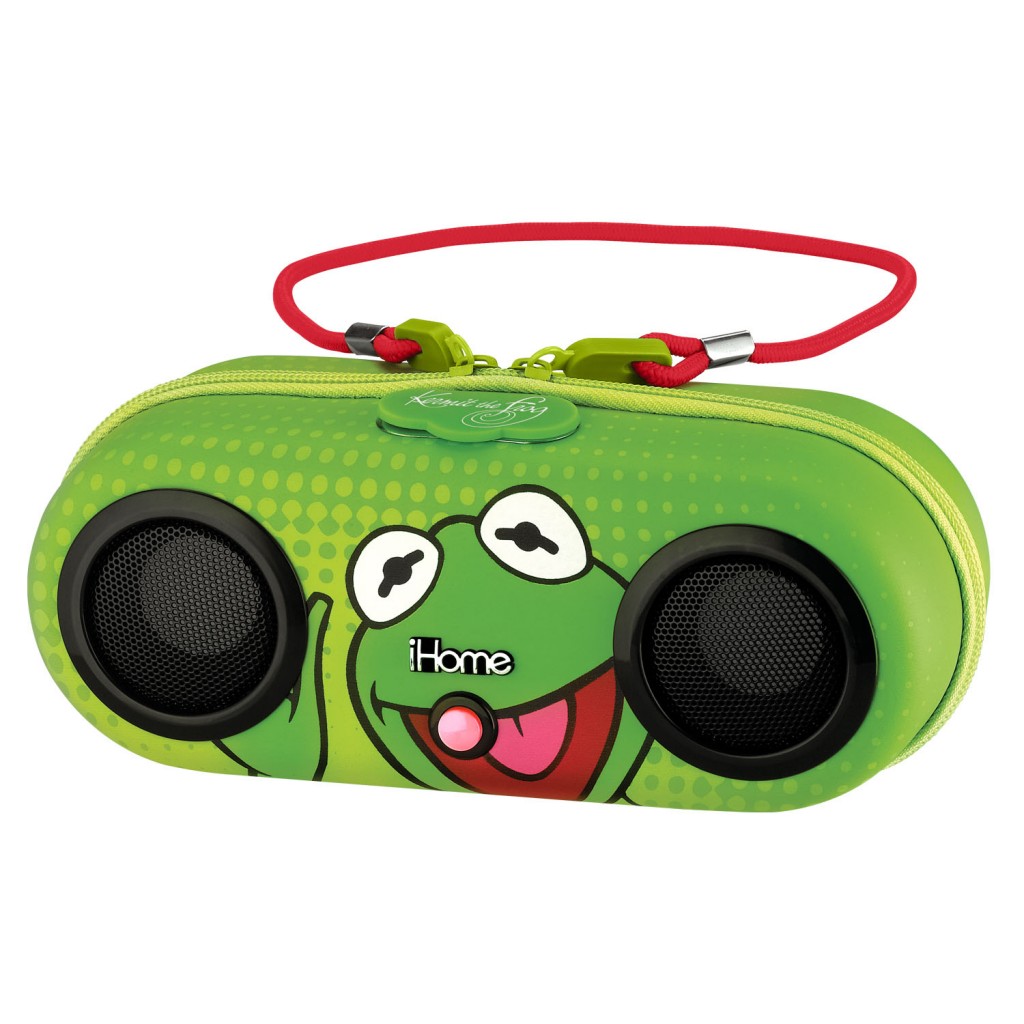 Disney has combined with iHome, the leader in portable audio docking stereo systems, to introduce the DK M13 portable home speaker.
The player has great sound, which is pretty significant but only one of its many great features.
I could start with it being lightweight and end with it being waterproof, which adds to an incredible amount of features packed into a Disney-themed sound system.
The weatherproofing enables any iPod or other portable MP3 player to be zippered shut securely in the sound system, which also has a clear window to give you access to the touch screen controls.
While the weatherproofing is great, the Disney themes enable the player to come in choices of designs featuring Minnie Mouse, Phineas & Ferb, Kermit the Frog and Jack From Nightmare before Christmas.   www.ekids.com $39.99
Contact Gregg Ellman at greggellman@mac.com.
Follow him on Twitter: @greggellman.
2011, Gregg Ellman.