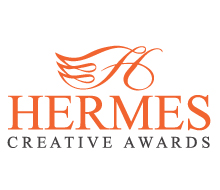 Winner: ESPN
Client: Lucasfilm & 20th Century Fox
Title: Star Wars ESPN Fantasy Draft Spots
Category: Television Spot
This ESPN spot is a great example of a co-branded, cross promotion. Lucasfilm & 20th Century Fox wanted to promote the release of the complete Star Wars saga on Blu-Ray. ESPN wanted to promote its Fantasy Football property. The idea was to create a fantasy football draft with ESPN talent and iconic Star Wars characters set on board the Death Star.
Putting them together wasn't much of a creative stretch. Both sets of characters and their usual sets kind of look like each other anyway. The result is a fun, visually appealing piece that plays to the fanaticism of Star Wars and fantasy football geeks.
There was a :30 TV spot and an extended :45 spot that ran on ESPN.com. Cudos to Maggie Vision for producing the spots.