Nominee: AAA Northern California, Nevada & Utah
Title: "AAA Gives Child Passenger Safety a Boost in the Community"
Location: Walnut Creek, CA
Category: 3.0 Excellence in Community Service – Skills Based Community Service – Leadership in Skills-based Community Service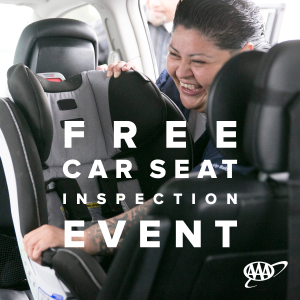 Car and booster seats reduce the chances of fatal injury during a car crash by 71 percent for infants and 54 percent for toddlers. Sadly, three out of four safety seats are installed incorrectly because of lack of education surrounding proper installation.
AAA Northern California, Nevada and Utah showed their commitment to Child Passenger Safety (CPS) by pledging to complete 15,000 car seat inspections and donate 15,000 car seats by 2020. As part of their commitment, AAA trains Certified Child Passenger Safety Technicians to provide full car and booster seat inspections free-of-charge at AAA locations.  Along with training CPS Technicians, AAA provides car seat safety educational resources, participates in local car seat safety events, and donates car and booster seats to local nonprofits.
In addition to training more than 115 CPS Technicians to date, AAA donated 4,300 car seats to nonprofit partners and completed 5,181 car seat inspections during 2017 alone.
To learn more about AAA's car seat educational resources, visit here.