We're showcasing some of the most innovative and creative AVA Digital Awards entries. The AVA Digital Awards is one of the most highly regarded digital competitions in the world. Enter your best work for a chance at third-party recognition.
Organization: American Society for Dermatologic Surgery
Location: Rolling Meadows, IL
Title of Entry: "May 2017 ASDS Skin Cancer Awareness Campaign"
Category: 4c. Digital Marketing – Marketing, Digital – Social Campaign
Social media is one of the most effective tools organizations can use to spread their message to a large audience. When using these platforms correctly, organizations can establish themselves as thought leaders.
American Society for Dermatologic Surgery coordinated a month-long campaign using various social media channels in honor of Skin Cancer Awareness Month. The organization aimed to increase awareness surrounding the topic, and establish ASDS as a reliable source of information surrounding skin cancer awareness.
The campaign utilized print media, email, website and social media messaging to reach its targeted audience. ASDS coordinated several Facebook and Twitter messages throughout the month of May that included skin cancer facts and figures, promoted their services, and linked to informational posts and videos.
The campaign was an overwhelming success, increasing ASDS's reach by 3,000 and garnering more than 8,000 impressions. The organization successfully drummed up awareness surrounding their cause through social media while establishing their platforms as a reliable source of information.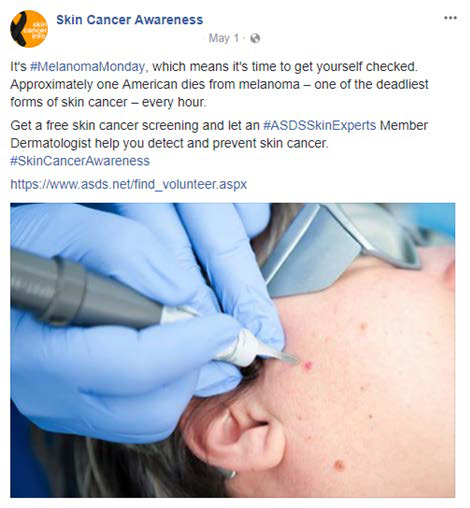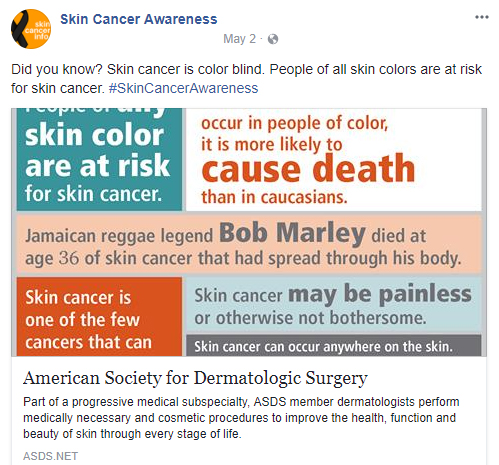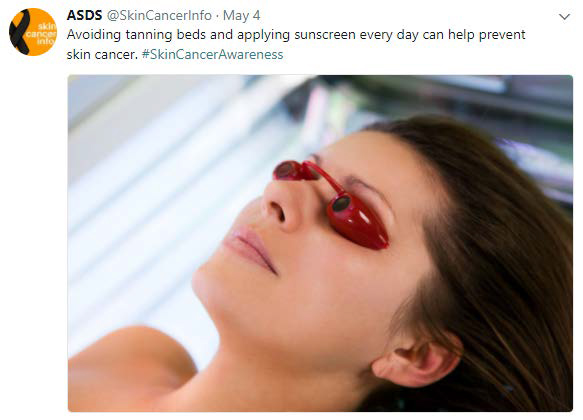 The deadline for the 2018 AVA Digital Awards is December 14. Enter now.