Tech reviews of Jabra's Eclipse wireless headset, Xventure Xolar5000 Sport portable battery and G-Tube portable Bluetooth speaker.
Jabra's Eclipse Wireless Headset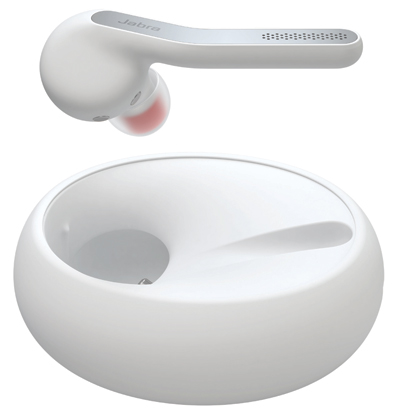 The Eclipse wireless headset is the latest and greatest from Jabra, one of the best companies I know for this type of accessory.
The first thing you notice upon picking it up is how small, light and simple it is. It fits in your ear so comfortably there's no need for those annoying ear hooks or wires.
It's no surprise how well it works since I've tried dozens of other Jabra products and each has been at the top of the product line.
With the Eclipse, you get incredible noise-canceling quality without having to mess with any settings. For a portable headset, the sound is flat out amazing, Jabra calls it music quality and after trying it on my playlist, that statement is accurate.
As for phone calls, I'll just call them crystal clear.
The instructions say its "intuitive," which in my mind translate into simple and easy with just the press of a sensor. If customization is your thing, the Jabra assistant app is for you, allowing it to work toward your needs.
A quick-start guide walks you through the setup, which includes the voice, language, mute settings, reading text messages to you and even using Siri and Google Now.
The app even helps you find the Eclipse if you misplace it. Each time you power up and use the headset, its position is geotagged so it can be mapped and hopefully found.
A portable charging case is included to give you an extra seven hours of talk time on the go, in addition to the internal 3-hour battery.
Price: $129.99
Details: www.jabra.com
Xventure Xolar5000 Sport Portable Battery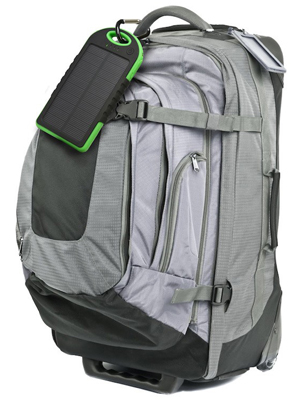 The Xventure Xolar5000 Sport is as true to the term 'portable power' as can be.
It can be charged like any other portable battery with the included microUSB cable but what makes it stand out is its solar aspect.
One side of the pocket-sized 5000mAh battery has a solo cell, which will fully charge in 10 hours of sunlight. This will give some smartphones up to a pair of additional full charges.
It's perfect to hang on a backpack, bike or belt loop with its built-in carabiner, shock-proof construction and water-resistant design.
An LED display shows you the charging status and there's even a built-in LED flashlight.
Cost: $24.99
Details: www.bracketron.com
G-Tube Portable Bluetooth Speaker
The G-Tube portable Bluetooth speaker from the G-Project is a winner in my book just by the cool name.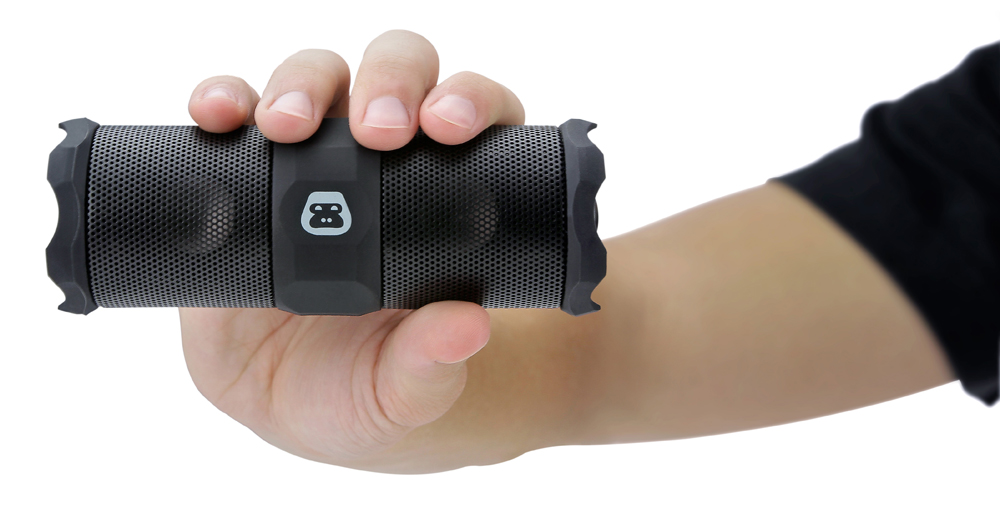 In addition, it's a really cool, versatile adventure speaker and has a reasonable $40 price tag.
The pocket-sized speaker is 5 inches long and 1.75 inches rounded, and has a pair of 1.25-inch drivers inside to produce the powerful and clear sound.
The outside has a metal grill and rubber protection on the ends and center to help with its IPX5 water-resistant rating. All the controls for play, power, volume and Bluetooth pairing are there.
The internal battery gives you about six hours of music before a USB charge is needed.
A carabiner attaches to the bottom plate for hanging, which you can also screw out to get to a 3.5 mm headphone port.
Cost: $40
Details: gprojectgear.com
Contact Gregg Ellman at greggellman@mac.com.
Follow him on Twitter: @greggellman