By Gregg Ellman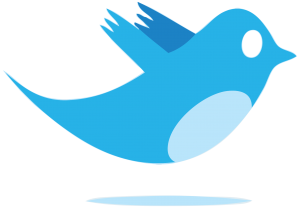 @greggellman
Tech product reviews of SkylinkNet home alarm system kit, Boogie Board Sync 9.7 eWriter and Kensington's BlackBelt 2nd Degree Rugged Case for iPads.
SkylinkNet Alarm System Kit for Homes

The SkylinkNet alarm system kit is nothing fancy but it's easy to set up and works well for a simple home security system.
Like any other smart-home system, it has to be connected to a home Internet system and works with an iPhone or Android smartphone (not included).
What is included in the kit is an Internet hub, motion sensor, keychain remote and a pair of window/door sensors.
Where you connect the sensors is your choice; there's no right or wrong. The kit is designed to start off with the basics and then add on from there.
Window, door or garage sensors, cameras for indoor or outdoor security, water sensors for detecting leaks and even a telephone dialer can be purchased and added on.
As for the starter kit, it really couldn't be any simpler to get up and running in just a few minutes. You need AAA and AA batteries (not included) to run the sensors and to put in the hub as a backup in the event of a power failure.
I'm always a fan of gadgets, which are so easy to use that you don't have to read instructions.
In this case, since security is involved I would highly recommend using the quick guide. Setup is well explained, starting with downloading the free SkyLink app, creating an account and adding on the sensors.
The sensors have different alarm settings for when you are home or away, and a panic setting. Push notifications can be set to alert you when a sensor or alarm is activated. Each step within the app is straightforward and easy to understand to get the system to do what you want.
The hub is your mission control device and has to be connected to your router at all times. It connects easily and also has a siren inside.
Cost: $149.99 for the starter kit
Details: www.skylinkhome.com
Boogie Board Sync 9.7 eWriter
The Boogie Board Sync 9.7 eWriter looks like a tablet, feels like a tablet, but is essentially a digital 3-ring binder without the paper.
You take notes on the screen with the included stylus and save them as PDFs. From there you can transfer them to computers, smartphones or tablets wirelessly (Bluetooth).
Your notes are saved with the push of a button as high-resolution vector PDF files.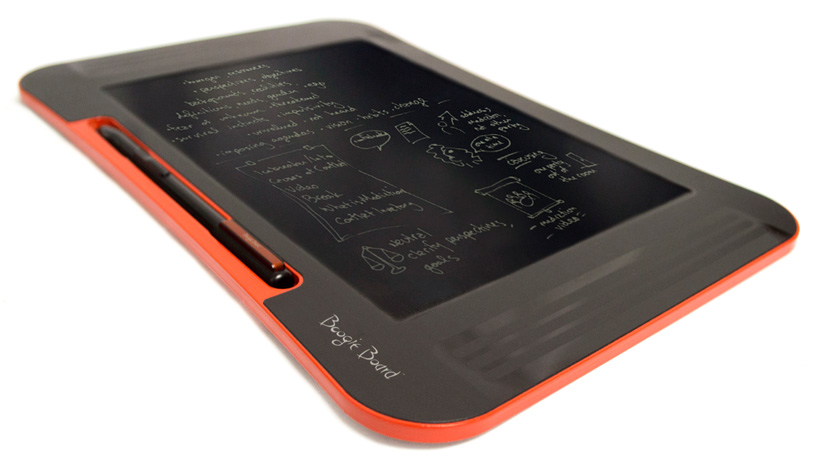 It measures 11.1 x 7.5 x 0.2-inches, which includes the body around the writing screen and has a slot to store the stylus. The writing area is about 9.7-inches diagonally.
The included stylus worked very well. I tried a few other stylus brands I have on my desk, but they didn't work nearly as well as the original. Extras can be purchased separately for $19.99 each.
As noted on their website, the VDC software is compatible with Mac OSX 10.8 and above, Windows Vista, 7, and 8. Also, the saved files can be edited with most illustration programs such as Adobe Illustrator and CorelDRAW, as well as image editing programs such as Adobe® Photoshop.
The internal battery is good for about a week, but that can vary depending on usage. A microUSB cable is included for charging.
According to the company, more than 5,000 PDF files can be saved in the internal memory.
There are endless ways this can be used including home, office or classrooms. For me, I wish the Boogie Board existed when I was in college.
Cost:$90.82
Details: www.myboogieboard.com
BlackBelt 2nd Degree Rugged Case for iPads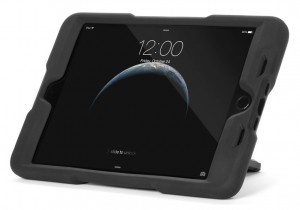 Kensington's BlackBelt 2nd Degree Rugged Case is well named.
It's made with military drop protection (MIL-STD-810G testing protocols) and is about as durable as a case can be.
A polycarbonate X-frame has a comfortable feel with a cushioned rubber layer around it for protecting your iPad from drops, bumps or just about any potential damaging contact.
All of the tablet's ports and controls are accessible for charging, volume or using the cameras.
A screen protector is included and the case has a built-in kick stand and hand strap.
Cost:$49.99 for the iPad Air 2 case, $44.99 for the iPad mini model
Details: www.kensington.com
Contact Gregg Ellman at greggellman@mac.com.
Follow him on Twitter: @greggellman
2015, Gregg Ellman.