By Gregg Ellman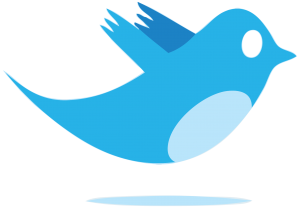 @greggellman
Tech reviews of the HooToo TripMate Elite, Qmadix ChargerLeash, Phiation BT 220 NC earbuds and Pelican ProGear 80QT Elite Cooler.
HooToo TripMate Elite
The HooToo TripMate Elite is a great addition for making travel simple.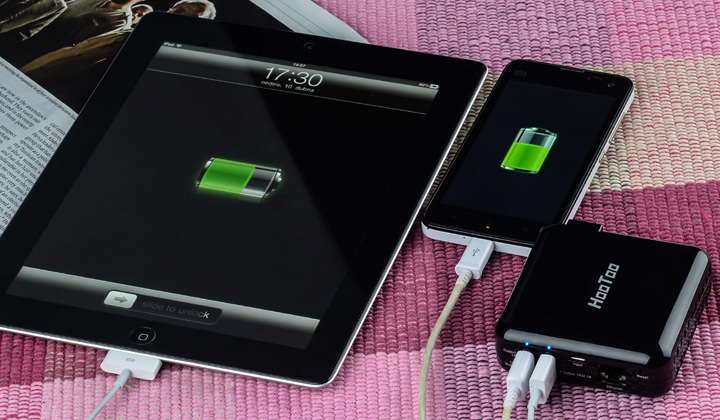 Being a fan of all-in-one devices, this 5-in-1 moved to the top of my list since it has an AC adapter for charging, a pair of USB ports, built-in 6000mAh rechargeable battery, WiFi hotspots router and wireless bridge. It can even set up a personal cloud.
Hearing all that you might think you'll have to carry a brick, but it's really nice and portable, about the size of an Apple laptop power adapter.
The USB ports let you charge a smartphone and tablet simultaneously; there's an Ethernet port, Internet level lights and a power button on the outside.
After you download the TripMate app, you can set up the cloud, attach external devices for access and storage, share music or videos, connect multiple devices to the Internet and bridge to existing Wifi connections for a better signal and greater distances.
If you're experienced in setting up any of these features, you won't have any problem. If it's your first time, the instructions walk you through steps to be your own IT person.
While it's great for travel, it's also a great device for doing these things at home including stretching your home Wifi to far-away rooms.
Cost: $44.99
Details: www.hootoo.com
Qmadix ChargerLeash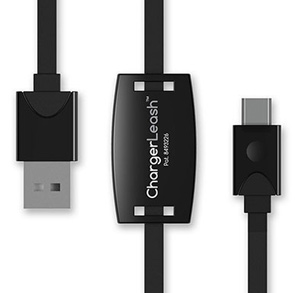 After using the new Qmadix ChargerLeash, it made me think it had a built-in babysitter.
The innovative charging cable makes sure your device is 100 percent charged and makes sure you don't leave the cable behind, which those who travel often in and out of hotel rooms will appreciate.
Like other charging cables, there's a USB connector on one end; my testing sample had a lightning connection on the other end of the 4-foot cable (they also sell one with a microUSB connection).
But what makes it unique is the small box in the middle of the cable. A few seconds after disconnecting your device, the box lets out a 'chirp' to alert you that it has indeed been disconnected.
This will alert you to several things; remember to take your cable or someone else might have disconnected your expensive device at a mall charging station or at an airport.
Cost: $34.99
Details: www.qmadix.com
Phiation BT 220 NC Earbuds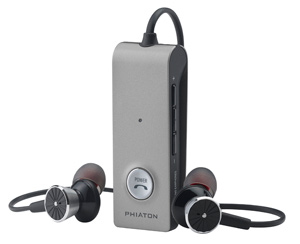 In my mind Phiation Corp. has been the industry leader in wireless Bluetooth 4.0 noise-canceling earbuds, and after testing the company's latest entry, the BT 220 NC, I have no reason to think any differently.
The earbuds have a futuristic ergonomic design and 14.3mm drivers in each ear to produce, as advertised, "pure and accurate sound."  A big reason for this is the active noise-cancellation technology, which blocks 95 percent of ambient background noise.
All the controls are packaged into a shirt-clip controlled device.
That's where you pair it with your smartphone or tablet, control volume, mute, USB charging, audio selection and power it on and off.
If your media is stored on a NFC-enabled Bluetooth device, you can just use the BT 220 NC's tap-to-pair NFC technology.
There's also a built-in microphone to use for hands-free calls. The internal battery should last for 16 hours of calling time, about 17 hours of music listening (volume levels can effect this) and 300 hours of standby.
If the battery runs out and an immediate charge can't be found, use the included audio cable for a direct connection.
Cost: $160.55
Details: http://phiaton.com
Pelican ProGear 80QT Elite Cooler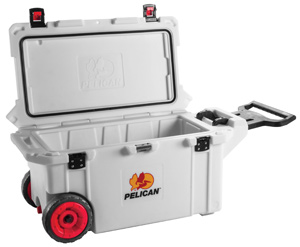 It's not quite summer yet but it is on the horizon, which attracts me to the new Pelican ProGear rugged 80QT Elite Cooler.
It's the company's first cooler with wheels designed for tough terrain or to just wheel out to the pool.
The Cadillac of coolers is built with eight heavy-duty wheels along with an extended pull handle.
Included is a built in bottle opener, lid-integrated fish scale and raised anti-skid feet.
Cost: $549.95
Details: www.pelican.com
Contact Gregg Ellman at greggellman@mac.com.
Follow him on Twitter: @greggellman
2015, Gregg Ellman.