By Gregg Ellman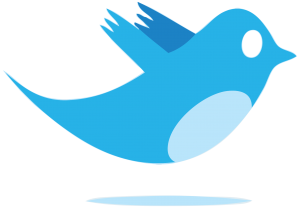 @greggellman
Reviews of Mylio digital photo management software, Ventev Chargedock 2000 and Twelve South HiRise Deluxe for iPhone and iPad desktop dock.
Mylio Photo Management Software
Mylio, a digital photo management software, got it's name from "My Life Organized," according to Kevin Gilbert, memory evangelist for the company.
During a phone call he also pointed out that the company recently had a study done and found that 1.3 trillion digital photos will be taken worldwide 2015.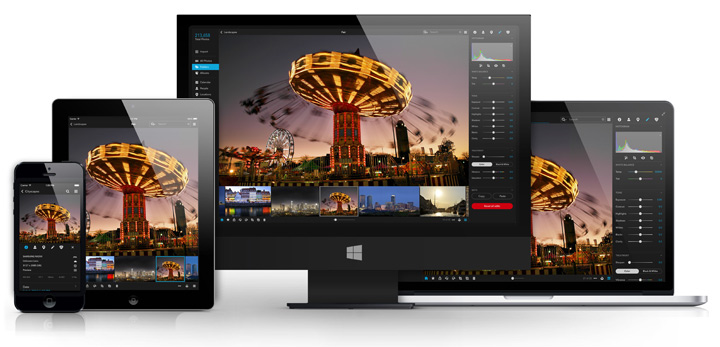 With that in mind, Gilbert said the premise of gathering, saving, protecting and showing digital images helped create Mylio.
After using the software I can say first hand that Mylio does it all.
The system syncs your digital photo library across all your devices (iPhone, iPad, desktop PC or a Mac) with ease, literally in seconds. Android users should have a version in spring 2015.
After a simple setup, I had a folder of 181 imported images on my Mac desktop and almost instantly they appear on my iPhone. Since that was so easy, I put the app on my iPad and the photos then appeared in seconds.
The interface is user friendly, with tabs along the side for importing, viewing folders or settings, for example.
With the click of a button you can have your images play in a slideshow or just organize them in any way you want. Images in Mylio can be shared on Facebook and other social media platforms, or you can do the reverse and import photos you have stored on Facebook, Flickr and iPhoto.
There are also editing tools to make changes on each image for exposure, contrast, highlights and shadows.
A great feature lets you organize your photos by dates, people you were with or the location they were taken. Once you make any changes, they are synced with all your other devices using Mylio.
If you have any experience with digital photography applications, you're going to find the interface so easy to use. So easy that you won't even have to read the instructions or watch a setup video.
For newcomers to digital photography, you can start by having all your holiday photos this year organized in seconds. Just watch that video and you'll feel like you've been using the software for years. It's that easy and intuitive.
If you are sharing photos on multiple devices, the sync panel lets you choose to have an original full resolution file, a smaller editable preview file or a thumbnail in each device. This way, if one of your devices does not have enough room for the original files, you can have a small preview to view.
The default settings have the originals files staying on your computer and thumbnails on each device. But the previews are editable 1mb files (including RAW files), which you can tone and adjust to your liking.
When you go back to the original files, all the adjustments you made are there. If you don't like what you did, you can reset the files to the original content.
Think about it, typically when a computer has a severe crash or you lose your iPhone or iPad, one of the first things that comes to mind is that you lost all your photos. With Mylio you won't have to worry; you have the choice to have the images viewable on all your devices but stored on a cloud for safekeeping.
Cost: Give it a try with the free trial. After you get hooked, annual subscriptions are available in packages of $100 for 100,000 images up to $250 for 500,000 images. Each level also increases with many other features.
Details: http://mylio.com
Ventev Chargedock 2000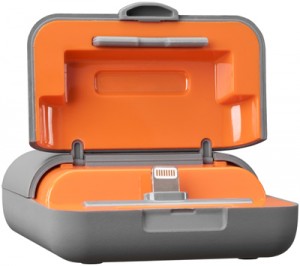 Ventev has an instant winner with the newly released Chargedock 2000.
It's a combination portable charging battery built as a desktop dock with an Apple Lightning connection. Just flip open the lid and dock your phone for a charge, even with most cases on.
It measures about 2.5 x 2.75, .75-inches so it's easy to store in a pocket.
It comes along with a microUSB cable for charging the dock itself, and an LED indicator shows you how much battery power is left in the 2000mAh lithium polymer battery.
Cost: $39.99
Details: www.ventev.com
Twelve South HiRise Deluxe iPhone & iPad Stand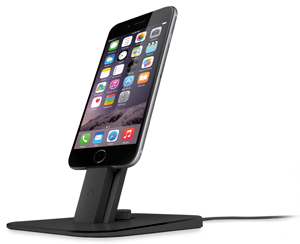 Another really cool new addition is the Twelve South HiRise Deluxe for iPhone and iPad desktop dock is referred to as "the ultimate pedestal for iPhone and iPad" by the company, which it is.
It's metal design is eye catching and works as a perfect desktop companion for handsfree use and direct USB charging.
Your phone is supported while docked and there's rubber padding on the bottom so the device stays put. Both Lightning and microUSB cables are included.
The company also has introduced the ultra-thin SurfacePad cases for iPhone 6 ($39.99) and 6 Plus $49.99).
They are made with thin, premium quality, soft leather jacket designed to protect the iPhone and even works as a handsfree stand. Inside the front cover are slots to hold an ID or business cards.
Cost: HiRise Delux available in iOS matching colors of silver, black and gold, $59.99. Surface Pad cases come in black, camel, red and white.
Details: www.twelvesouth.com