By Gregg Ellman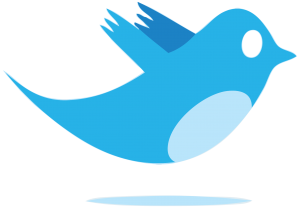 @greggellman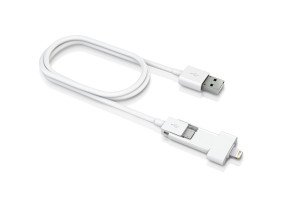 If a USB cable can be called amazing, Innergie's MagiCable Duo is the one. It's a unique 2-in-1 cable with a charging connections for both the Apple Lightning iPhones, iPads and iPods and Android mobile devices, all in one.
One end has a standard USB connection to plug into your power source.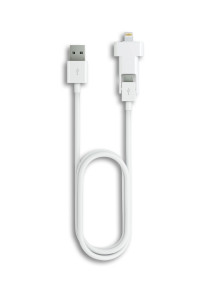 The other has the Lightning tip on the outside, which slides out (and stays attached) to expose the microUSB tip. If your confused, just buy it. Once you see it, you'll know how cool this is.
www.myinnergie.com $29.99
The Phiaton Chord MS 530 headphones cut the cord with Bluetooth technology connecting the fancy headphone to your music source.
Once paired, the padded ear cups with 40mm titanium driver technology brings you amazing sound. An internal battery (needed for both the sound and noise canceling features) gives you up to 30 hours of use before needing a USB charge.
There's also a dual-microphone built-in so they can be used for handsfree phone calls. You can try them on your next flight but the attendants might catch on to the Bluetooth, which you still can't use inflight.
phiaton.com $349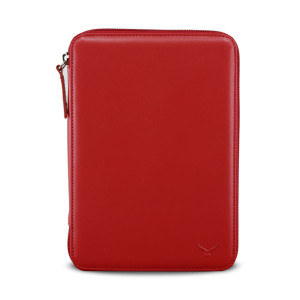 MapiCases Milano portfolio leather mini iPad case is made with 100 percent premium leather and has a zipper closure on three sides and a soft lined fabric inside to keep your device well-protected and looking great.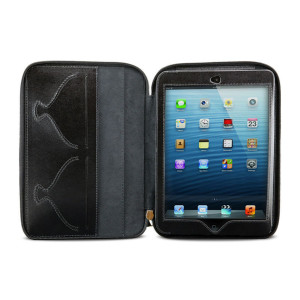 Inside the cover you'll find dividers for paperwork, passports, business cards or whatever you want to store. You can get the leather case in black, brown, red and tan.
www.mapicases.com $200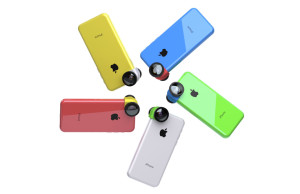 The Olloclip 3-IN-1 clip-on photo lens works on the new iPhone 5s/5c as well as the 5/4/4s, converting your iPhone lens to a fisheye, wide-angle and macro lens all in one.
It clips on and off your phone in seconds The wide-angle lens nearly doubles the widths of your phone's view; the fisheye gives you close to a 180-degree view and the macro is a 10X magnification.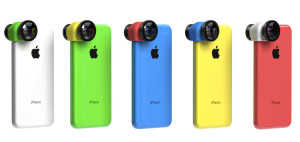 The lens weighs just 0.6 ounces, measures 1.5 x .98 x .98 – inches and a cloth pouch is included for storage – and it's handy for cleaning fingerprints off the lens.
Olloclip's new 5c model comes in phone matching colors of blue, green, pink, yellow and white.
www.olloclip.com iPhone 5/5s $69.99, 5c $59.99 and the 4/4s $69.99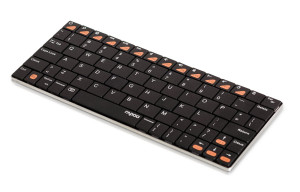 Fat fingers are always a problem while typing on a touchscreen's virtual keyboard for anything more then a quick message but the brand new Rapoo E6300 keyboard solves that problem.
It's an ultra slim (.22-inches) Bluetooth 3.0 keyboard made with eye-catching brushed stainless steel and plastic keys. It measures 8 inches by just over 3 inches.
An internal rechargeable lithium battery lasts for about a month on a 2-hour USB charge with the included microUSB cable.
You can use it on an iPad, Android devices or any device that is Bluetooth equipped. As for the keyboard, it's full-sized with 80 standard keys and 15 iPad hotkeys including homepage, play/pause and copy/paste.
www.Rapoo.com $49.99
Contact Gregg Ellman at greggellman@mac.com.
Follow him on Twitter: @greggellman.
2014, Gregg Ellman.