By Gregg Ellman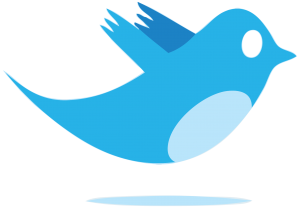 @greggellman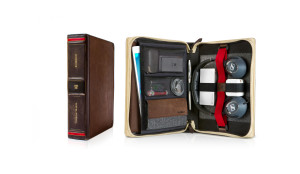 Odds and ends, a little office cleaning or just call it another in the endless holiday shopping gift guides. Any or all of the above translates into a bunch holiday suggestions for gift lists.
TwelveSouth's BookBook Travel Journal is more then a great looking vintage world book-style case for an iPad Air, mini or any other table that fits.
It's has a leather-covered hardback outside and the inside is soft-lined to keep your tablet safe and scratch-free, but it doesn't end there.
A dozen pockets and adjustable bands are great for keeping your headphones, mouse, cables, chargers, cables and documents in place and within easy reach.
It measures 8 x 10.3 x 1.9-inches and weighs just 16 ounces before you load it up.
twelvesouth.com $99.99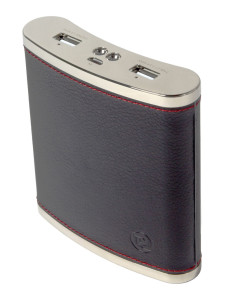 Digital Treasures PowerFlask is a portable battery with an incredible 13,000mAh of power, which you can use for charging just about any portable electronic gadget.
Up to three USB devices can be charged simultaneously including tablets, smartphones and gaming devices.
The internal lithium battery is surrounded by a flask design with an aluminum finish wrapped in a black leather coat.
The top has a pair of USB charging ports (1A and 2.5A output) and a single mircroUSB charging port. A dual LED illuminator there alerts you of the remaining power.
www.digitaltreasures.com $69.95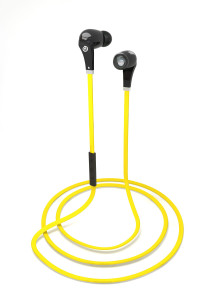 UberBuds by MuseMini has new Fitness Earbuds, which are wireless (Bluetooth 4.0) and connected on a tangle-free cord.
Music can be streamed to the earbuds from any Bluetooth-enabled device up to 30-feet away. They are good for about 8 hours of use before a charge is needed (USB).
You get three pairs of earbuds (S, M, L) to get the right fit and a storage case is included.
musemini.com/uberbuds/ $129.99 available in black and yellow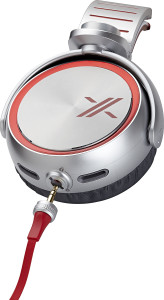 For over the head sound I have a few choices including the Sony's MDR X10 headphones with padded ear cups.
For what it's worth, they are celebrity branded by Simon Cowell but more importantly they have 50mm speakers in each ear connected by an adjustable headband.
An inline mic and remote are included on the audio cable for handsfree calls and controlling Apple devices. There are also controls on the side for volume and track choices.
They sound great and fold up for easy storage in the included hard carrying case.
www.Sony.com $99.99 (price recently cut in half) and available in black and red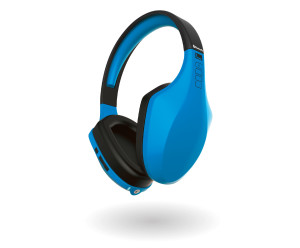 The iFrogz Coda Forte headphones are also over the head style with padded ear cups but are wireless with Bluetooth technology.
They have an inline mic for hands-free calls and are lightweight and comfortable.
You get about 12 hours of great sound until a USB charge is needed and they can also be used with a wired connection (included).
www.Zagg.com $99.99 available in black, blue and pink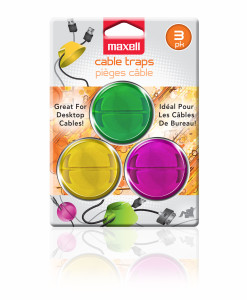 The Maxell cable traps are a dream come true for most any desk. They come in a three pack of self-adhesive taps, which stick to your desk and hold your wires together.
They are probably the simplest gadgets or accessory I've seen and one of the most useful.
www.Maxell.com $9.99
Contact Gregg Ellman at greggellman@mac.com.
Follow him on Twitter: @greggellman.
2013, Gregg Ellman.