By Gregg Ellman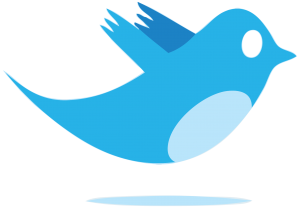 @greggellman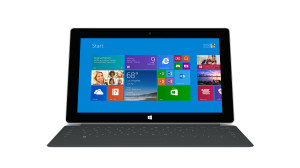 I've tossed around several ways to approach my review of the Microsoft Surface 2 tablet, but it's impossible to make an iPad comparison since I've owned several over the past few years.
After coming to grips with the conclusion that I really liked the Surface 2, I was upfront on a recent conference call with Microsoft representatives, telling them that I was really enjoyed using the Surface 2 and many features it has vs. the "other."
Supporting Flash is an obvious and never-ending difference but the most significant feature in my mind, which the Surface 2 has and the other doesn't, is the little memory slot tucked away under the built-in stand.
Using the microSD memory slot with cards up to 64GB (not included) enables the Surface 2 to have memory expansion for storing movies, music, documents or whatever you want. This is in addition to internal memory of 32 or 64GB.
But the positives don't end there. I really like the tablet's construction of built-in dual-position kickstand, keyboard and cover.
On the side is a mini display and USB 3.0 ports and comes with the full Microsoft Office 2013 suite of programs.
It runs Windows 8, which allows you to sync it with eight other Windows 8 machines.
Each Surface 2 comes with a free 2-year account to the Skydrive Cloud network. Skydrive is a cross platform Cloud storage solution, which will work with any version of Windows in a browser.
One thing I did notice was that the Surface didn't come with much documentation, which isn't really needed. The first time you turn it on the step-by-step instructions are as easy as can be to get you up and running.
A nice feature lets you have multiple accounts without having to turn the tablet on and off. Each user can have their own setup of apps and appearance; just log in and out for each user.
When you set up a children's account, restrictions can be put in place to limit what can or can't be done. A weekly report can be emailed to the administrator informing them what the children's site has been doing.
I do wish the charging cable was something a little more mainstream but I'm sure there are some internal reasons for that.
Other specific specs have the touchscreen tablet measuring 10.81 x 6.79 x .35-inches with a 16:9 aspect ratio and 1920 x 1080 resolution.
There is also a 3.5 megapixel front facing-camera (great for Skype, etc.) and a rear 5 megapixel camera.
I can't say I'm now a regular Windows users but the Surface 2 sure does have a place in my tablet world.
www.microsoft.com/surface 32GB $449, 64GB $549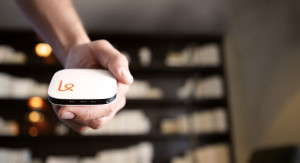 The Karma can be in the palm of your hand for instant WiFi most anywhere.
The pocket-sized hotspot device (2.5 x 2.5 x .25-inches) named Karma costs $99 and is a pay as-you-use device without any contract.
Data is $14 per GB and it allows up to eight devices to be connected simultaneously without sharing your data. Once someone connects to your Karma and they sign up for data, you will receive 100MB of data deposited into your account.
Karma coverage is in 80 major U.S. cities and a 2014 nationwide coverage expansion will add more than 230 cities using the Sprint 4G LTE Network.
https://yourkarma.com Regular $99 price will be lowered to $59.99 during the week of December 2nd – 7th.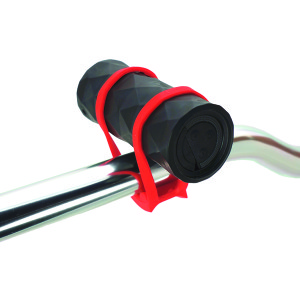 The Outdoor Tech Buckshot wireless (Bluetooth) speaker is designed for cyclists, but can be used in most any environment with its rugged, water-resistant design.
The speaker is built with a rubberized outer shell enabling it to be shock-resistant and withstand small drops.
It comes along with a universal mount for bicycle handlebars for riding along with the music or using it as a hands-free device for phone calls since it has a built-in microphone.
A full USB charge will give you about 10 hours of use and its IPX-5 water-resistance rating enables it to withstand splashes of liquid.
www.outdoortech.com $49.95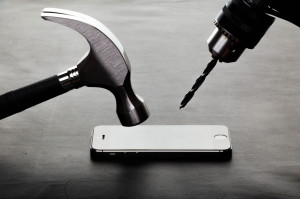 The Armorz Stealth Extreme Lite screen protectors are as strong as any I've seen.
It's pretty amazing how clean your screen stays on top of the great protection, which is advertised to be able to withstand impact from a hammer or drill.
While I won't put that part to test, I will say fingerprints are at a minimum with the 0.2mm think tempered glass.
Officially it has an 8H hardness rating, which means nothing to me specifically except to say it prevents my iPhone 5s LCD from getting scratched up.
www.Armorz.com available for the iPhone 5/5s/5c – $34.95 and the Samsung Galaxy Note 3 – $39.95
Contact Gregg Ellman at greggellman@mac.com.
Follow him on Twitter: @greggellman.
2013, Gregg Ellman.