By Gregg Ellman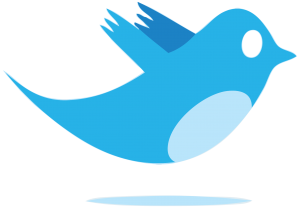 @greggellman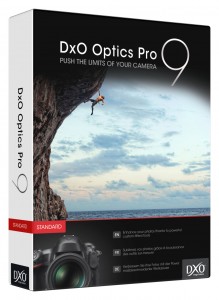 The annual Photo District News Photo Plus Expo at the Javits Center in New York City always brings out some innovative products for the photo industry and here are a few that caught my viewfinder's attention.
DxO Labs has announced the ninth version (v9) of its popular image processing software DxO Optics Pro.
It works with both Mac and Windows systems and is advertised to improve on its already best-in-class noise reduction capability. It has a redesigned de-noising engine, allowing users up to four extra stops of noise reduction compared to standard software.
The included RAW conversion software also offers sophisticated tools for optimizing color and exposure, and the fan-favorite Lens Softness tool, which instantly corrects for sharpness based on thousands of individualized lens and camera combinations.
The new version also features improved highlight recovery capability, more accurate color rendering, 30 one-click image effects, and easy-to-use help tools and tutorials.
The software normally sells for $169 but a special introductory offer is on the company's website for $99 until Nov. 20.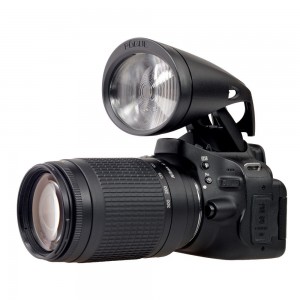 ExpoImaging, Inc., has introduced the patent pending Rogue Safari Pop-Up Flash Booster.
It's an attachment for DSLR cameras that concentrates light from the pop-up flash for photographing subjects at a distance and is optimized for use with telephoto zoom lenses that are 100mm and longer.
With the Rogue Safari, it can add up to 8x more light (an improvement of up to 3 f/stops) on a subject, compared to a DSLR's unassisted pop-up flash along with up to 12x more than ambient light.
The Rogue Safari does not require batteries and looks like part of the camera when attached. It's built to withstand the rigors of travel photography since it is molded from rugged, impact resistant polycarbonate materials
www.rogueflash.com $34.95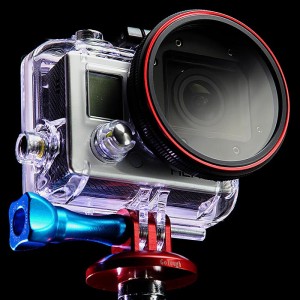 Fotodiox revealed the GoTough WonderPanaGo, a smaller version of its professional WonderPana filter system designed to fit the GoPro HERO3 camera.
It's part of the company's GoTough product line that features durable, high-impact aluminum camera accessories for the popular GoPro cameras. The line includes mounts and rigs in a variety of colors to match team branding and existing gear you might have.
The WonderPanaGo is made with premium grade anodized aluminum and optical grade glass. It includes a sturdy all-metal mount for the GoTough custom filter system, which easily attaches onto the original HERO3's waterproof case.
New add-on professional-grade filters include a ND8 filter for shooting in bright conditions, a Circular Polarizer, a UV protective filter, and a custom lens cap. The GoTough Dive Filter Kit includes new pink and purple glass filters to correct color balance during underwater action shots.
fotodioxpro.com Prices range from $9.95 to $149.95, and each GoTough product comes with a 24-month manufacturer's warranty.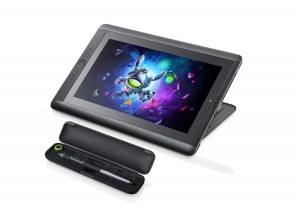 Wacom, a leading manufacturer of pen tablets, interactive pen displays and other digital interface solutions showed off the Cintiq Companion line of creative tablets, which are are available in two models.
The Cintiq Companion runs Windows 8 and full versions of creative software, while the Cintiq Companion Hybrid is a traditional Cintiq when plugged into a Mac or PC.
When the Hybrid is used as a mobile device, it works as a stand-alone Android tablet with enough power for illustrators and designers to start creative processes with suitable apps to do light sketching, drawing and painting.
The new tablets have full HD display with touch control and the Wacom Pro Pen along with 2048 levels of pressure sensitivity and tilt recognition.
The Cintiq Companion models are $1,999 for the Windows 8 with 256GB SSD and $2,499 for the Windows 8 Pro with 512GB SSD. Two versions of the Cintiq Companion Hybrid are available, a 16GB ($1,499) version and a 32GB ($1,599) version.
Contact Gregg Ellman at greggellman@mac.com.
Follow him on Twitter: @greggellman.
2013, Gregg Ellman.