By Gregg Ellman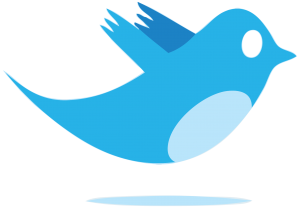 @greggellman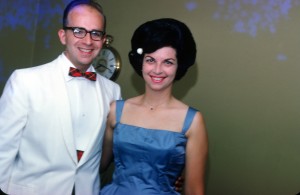 After my mom sent boxes of my family's photo albums years ago we found a nice space on my closet shelf with hope of one day digitizing them.
Ten years or so later, one of the boxes has finally seen the digital era, with no thanks to my scanning ability.
I recently tested a company called ScanMyPhotos.com and I wish I had found them sooner.
The system is pretty simple; just choose what service you want from a variety of choices including scanning for slides and prints with prices per image. I chose one prepaid photo scanning box for slides and one for prints.
I registered on the site and the next day received a prepaid and addressed United States Postal Service flat rate shipping box in the mail.
Now all it took was for me to choose and organize the photos I wanted scanned since I was limited to how many photos fit in the box.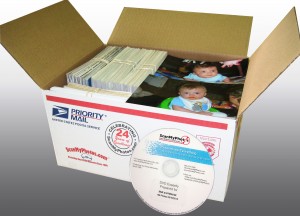 In my case I was able to pack in 2,297 photos, all 4 x 6-inches or smaller. This option does allow sizes from 3 x 3 up to 8 x 10-inches.
My slide box was filled with 523 35mm slides, although I could have fit in a few more.
The company does a good job communicating during the process, especially considering that you are sending a box whose contents are impossible to value since the contents are irreplaceable.
I got an email confirming they thy received my boxes and just a few days later an email announced my scanning was complete.
Later that week my images arrived on my doorstep along with a DVD of my newly digitized images. Orders are advertised to be completed in most cases in about 2 or 3 weeks.
ScanMyPhotos.com has commercialized a new type of super-fast scanning technology, which results in 300 or 600 DPI scans for prints. Slides are scanned into medium or high resolution files.
While this was the best choice for my photos, scans can be done on a per image basis or a variety of bulk scanning options so check the site for what works best for your family archives.
Other upgrades include duplicate DVD's or having images saved to thumb drives, or even hard-cover bound photo index books.
With the index books, you can flip through pages of contact sheets to easily locate a specific image. You can also have your images rotated so they are all upright or digitally upgraded to make them look perfect.
All I can say is be prepared to spend hours staring at the images on your screen. The scans were great quality, more than enough for prints. But why do that since it will put me right where I started!
You also might want to warn your relatives your doing a project like this – you'll be filling their inboxes with photos instantly.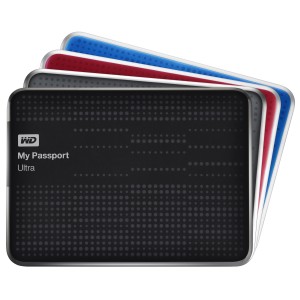 WD, a Western Digital company has announced the pocket sized My Passport Ultra portable hard drive is a perfect candidate to put a backup of these scans on for safe keeping.
The drives (3.25 x .5 x 4.25-inches) are available in 500GB ($99.99) and 1TB ($129.99), with a 2TB model expected out later this year.
It's built with fast USB 3 speeds, but is also backwards compatible with USB 2.0 and 1.
With the innovative hard drives, WD SmartWare Pro back-up software can automatically back-up up to five computers to the drive and will even integrate with cloud services such as Dropbox for backups.
Everything stored on the hard drive can easily be protected with a password along with hardware encryption.
www.wd.com  available in black, blue, red and titanium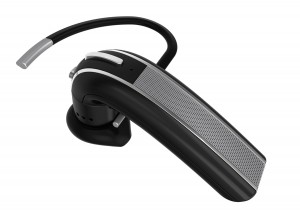 The stylish BlueAnt Q3 premium smartphone earpiece is HD voice compatible and does everything you would want from a Bluetooth device.
The headset comes with a bunch of earbuds to get the right fit in either ear and a hook ensures it stays in place, which is my my personal pet peeve for these gadgets.
A shinny black metal body cover is built with a power switch. There's a multi-function command button for pairing the device along with volume controls, a port for USB charging and obviously a microphone.
Setting it up is as easy as any Bluetooth device; just turn it on and a voice walks you through the setup. After your initial setup, just press the multi-function control and say the words "pair me."
Up to three phones can be connected but one of the coolest features is the commands you can speak to make your handsfree experience easy.
For example, once you press the command button, say "Am I connected?" and the Q3 checks for a connection and if there isn't one an attempt is made.
Google voice actions and iOS Siri actions are integrated in the device along with an iPhone battery meter and a call back command.
www.myblueant.com  $99
Contact Gregg Ellman at greggellman@mac.com.
Follow him on Twitter: @greggellman.
2013, Gregg Ellman.