By Gregg Ellman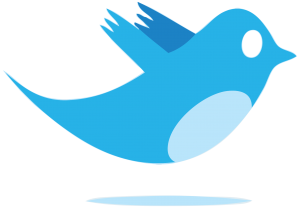 @greggellman.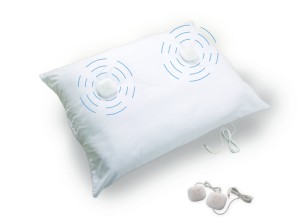 The Sound Oasis Sleep Therapy Pillow speakers slide into any sized pillow for relaxing sound.
While they are marketed for enhanced therapy or privacy use, I thought they were a great accessory for bedtime TV audio.
The wired stereo speakers ($22.99) are ultra-thin and plug into any device with a 3.5mm connection. Just slide them into your pillow and adjust the volume on the in-line control.
Each speaker is about 1.5-inches round by .5-inch deep and 73-inches long cord with a volume control.
The speakers are also available in the Sound Oasis Sleep Therapy Pillow ($49.99), which has them built-into the 20 x 26-inch pillow.
A cord, with the in-line speaker control, connects to your device from the pillow. The speakers can be removed so the pillow can be cleaned.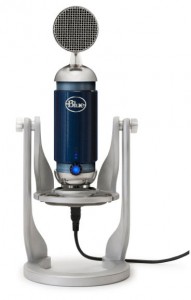 Blue Microphones Spark Digital delivers crystal clear audio on Apple iOS and USB (Mac and Windows) devices with basically a plug-and-play setup.
I chose GarageBand as my app, although it's listed to work with hundreds of apps. With GarageBand running, the microphone was instantly detected and after a few steps it was recording.
The studio-quality microphone weights 1.25 lbs., has LED lights for levels, along with volume controls, microphone muting and gain.
An adjustable desk stand has built-in shockmount and a port to plug in your own headphone for monitoring the audio.
Aside from how well the microphone worked with its simple setup, it's one of the coolest looking accessories to have.
Whether you're using it to capture audio for podcasts, instrumental, video or note taking, you'll be thrilled with the results.
For connections, it includes a long Apple 30-pin connection cable so you'll need the lightning adapter (not included) for the newer devices. A standard USB cable is included for computer connections, along with a soft storage case, which can hold the mic, stand and accessories.
For sound techies, the Spark Digital has a 20Hz – 20kHz frequency response, an adjustable gain range of 32dB and a 16bit bit rate.
Spark Digital includes a $125 value of both a six-month account to Gobbler, which includes 25 GB of storage for music backup and organization along with a six-month Pro Account from SoundCloud, which lets anyone create, record, promote and share their sounds on the web.
www.bluemic.com  $199.99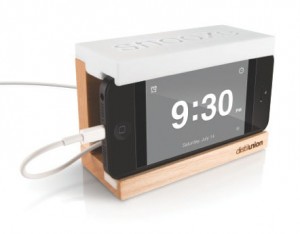 Alarm clocks for smartphones are a dime a dozen, so at this point there must be something that really catches my attention to give it a second glance.
The Snooze iPhone alarm dock from Distil Union does just that with its functionality and its attractive wood (solid, Maple or Oak) finish.
Using it is simple; just slide your iPhone 5 or 4/4S into the dock, which has tracks cut into it to keep it in place.
Then download the free Snooze alarm clock app and you're all set.
Your device acts as alarm clock with an easy access snooze button built into the dock, which measures about 2 x 3 x 4.5-inches and has rubber feet on the bottom to keep it in place.
A pass-through slot lets you hook it up to charge overnight with your own USB charging cable and AC wall adapter.
The app lets you set alarms and adjust its brightness with the swipe of your finger.
The slot to slide your phone in is about 1/2-inch wide, so keep that in mind when trying to use the dock with a case on the phone.
www.bitemyapple.co  $39.99
Contact Gregg Ellman at greggellman@mac.com.
Follow him on Twitter: @greggellman.
2013, Gregg Ellman.