By Gregg Ellman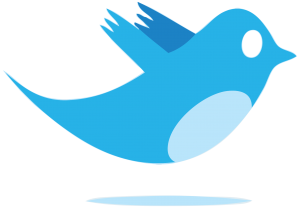 @greggellman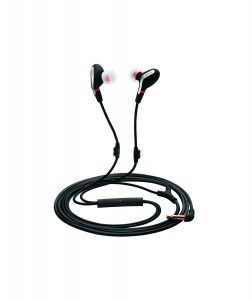 Every time Jabra makes a hands-free Bluetooth headset, it seems to work better than the previous version, even if the previous was outstanding.
With that reputation in mind, I looked forward to the next generation of Jabra Vox earbud styled headphones, which were rolled out earlier this month.
Even before I plugged the Vox into my iPhone, one look showed that they were obviously designed and built with durability in mind _ but let's not forget the great sound.
Each earbud is attached to square, tangle-free cable that has inline cord control and mic for hands-free calls, volume and music selections on many smartphones.
Jabra even tested the cord to withstand 15 kg of pull force, which translates to being well-made and able to withstand wear and tear.
If you have never had tangle-free headphone cables, you don't know what you're missing.
Each earbud is designed to stay in your ear and you also get three different sized ear gels for the perfect fit.
They also include SnagIt Magnets, which keep the speakers attached to each other when not in use. They can be stored in the included hand carrying pouch.
After you get past the appearance and craftsmanship, all you need to know is that you won't take them out of your ear after listening to the crisp sound without a a hint of distortion but lots of bass.
You can also add to your listening experience by downloading the free Jabra sound app (iOS and Android), which is described to add depth and dimension to your music with the addition of Dolby Digital sound.
The app includes an equalizer for manual adjustments or presets for classic, dance, pop and rock.
www.Jabra.com  $99.99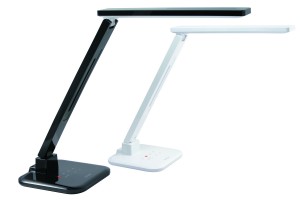 I never thought a desk lamp would be something that could be classified as "cool" but the Satechi Smart LED desk lamp is just that.
In addition to doing just as it's named to give your desk some nice, soft illuminating light, it has different modes for specific atmosphere or mood lighting.
Light is measured in temperature, which is stated in kelvin (k), with temperatures over 5000k considered cool lighting and lower temperatures are called warm.
With that in mind, the Satechi light has different modes to achieve a lot of these settings with just the touch of a button on the lights base.
Among the four custom settings are the reading mode, which give you mid-range settings for less eye-strain at 4300k – 5300k; the bedtime mode softens the lighting with a 2500k – 3300k setting.
The low powered light is rated to last over 40,000 hours, which I have no inclination to test or doubt. It's also built with a multi-pivot and flexible arm to position the light's in numerous angles.
A USB port on the back of the base enables charging smartphones or anything needing up to a 700mAh charge, which excludes many power hungry tablets.
www.satechi.net  available in black or white models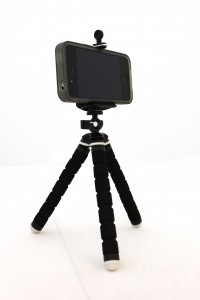 The iStabilizer Flex ($20.88) has a flexible tripod system and a mounting kit to hold most any smartphone or other smaller digital cameras, the latter of which will give you much better quality.
Since the legs are flexible, in addition to standing on any flat surface, it will attach to a fence post, doorknob, rear view mirror or anything it can wrap itself around.
The tripod has the standard tripod socket on top, which can attach directly to some cameras or just use the mount kit to place the camera in multiple angles.
The iStabilizer Mount (included) holds devices up to 2.75-inches wide; past that you'll need to buy the iStabilizer Mount XL ($19.95) wide tripod adapter.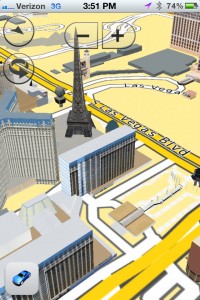 Last week after running normal app updates on my iPhone 5, my Garmin app gave me a surprise by broadcasting driving directions through my car stereo speakers.
Later that day I found out why in an email from the company announcing the update to their Navigon iOS app for Apple devices (version 2.4) with Bluetooth audio support and Wikipedia integration.
When the directions start speaking, the music stops and vice versa.
The Garmin app for iOS and Android devices cost a little more than the average 99-cent or even free apps, but after you use it, take my word – you'll wonder how you every lived without it.
www.Garmin.com  iOS or Android for USA $49.99, all of North America is $59.99
Contact Gregg Ellman at greggellman@mac.com.
Follow him on Twitter: @greggellman.
2013, Gregg Ellman.