By Gregg Ellman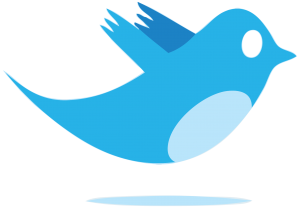 @greggellman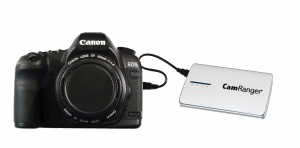 The CamRanger is the wireless device photographers have been waiting a long time for and after one use I can say it was worth the wait.
It plugs into the USB-out port on most of the newer digital SLR cameras from Canon and Nikon to create a WiFi network with Apple iOS (4.0 and up) devices or Mac computers with OSX 10.7 and up. An Android version is in development and is expected out later this spring.
The setup is simple: Just download the free CamRanger app from iTunes and complete a simple registration process (serial number validation). From there it's pretty amazing how well it works.
Once you're hooked up and everything is on, the app displays all the camera settings and enables you to change most of them on your handheld devices LCD.
This includes autofocus, live view, shutter speed, image quality, aperture, ISO, firing the camera itself and reviewing images. The app lets you double tap an image to increase its magnification.
What instantly impressed me was how easy it is to set up compared to a complicated process for similar devices.
On my first day of testing, I connected the CamRanger to my Canon 1DX, which was mounted on a backboard at a college basketball game. Images were shot and edited with my iPad, enabling them to be seen just as the action happened.
The unit can be used while you're taking photos or you can attach it to a camera to read what's on the memory card after a day of shooting.
For example, vacation photographers can be out a whole day photographing family fun and then at night, connect the CamRanger to the camera to view, download and email off selected photos; it's that easy.
The battery looks like a standard cell phone battery and is good for 3 to 6 hours before a USB charge is needed. If you have a portable USB battery, it also works and recharges the CamRanger when connected.
You get a 150-foot range from the device (4 x 2.5 x .5-inches) and it comes with charging and connection USB cables along with a storage pouch, which can be attached to a camera or strap.
www.camranger.com  $299 check the site for supported cameras and features

The Klingg cord hold will work with any wired headphone to keep your cable out of the way and tangle free.
There isn't a lot to it, just a two-pice magnetic system, which you can attach to clothing or just about any surface.
If you attach it to your shirt, the rear part goes inside and the cable-holding end of the magnetic system stays on the outside, which has a slot to run the headphone (not included) cable in.
www.klingg.com $19.95 available in many color combinations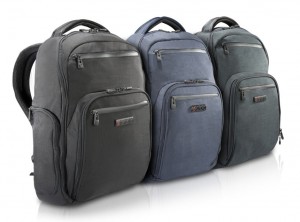 You don't need to know anything about Greek mythology to figure out that the new Hercules (K7102) backpack from ECBC is all you need for a laptop, tablet and more accessories than you would ever use.
Before you even unzip a pocket, you'll see the backpack is well made with what they list the material as 1000d Kodra.
Most people, including me, would more commonly call this a canvas-type material but either way it looks good.
The material has a water repellent coating and combines with the water-resistant zippers to keep your items weatherproof, which shouldn't be confused with waterproof.
After your laptop (up to 17-inches) is positioned with the form spacer and a tablet is stored you'll have to really explore to find all of the compartments since they seem to be hidden and positioned everywhere.
The main compartment can accommodate the big and bulky headphones of today along with power supplies, cords, cables, sunglasses or whatever you want.
Before you fill it up, the backpack measures 18.4 x 12.13 x 7.1-inches and weighs 2.7 lbs. Even after it was filled to capacity, I was still able to fit it under the seat at my feet on a recent flight.
It features an adjustable ergonomically designed shoulder strap system and side pockets for water bottles.
www.ec-bc.com  $139.99 available in berry, black, blue, green and linen
Contact Gregg Ellman at greggellman@mac.com.
Follow him on Twitter: @greggellman.
2013, Gregg Ellman.