By Gregg Ellman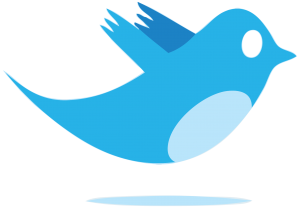 @greggellman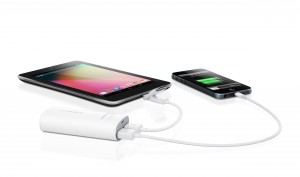 Cleaning out a notebook from last weeks Consumer Electronic's show is an impossible and endless task, but here are a few items I either used all week to get me through the show or caught my attention as cool everyday items.
The Innergie PocketCell Duo, did an amazing job at keeping my iPhone and iPad powered up all week while I was away from wall outlet charging.
It's a pocket sized charger, measuring just 3.75 x1.75 and 1-inch deep – 40 percent smaller than a typical eye glass case – so it's easy to carry in any pocket.
The device is a rechargeable battery with 6,800 mAh of power and pair of USB ports in the side, which attach's to most any portable electronic gadget for charging. This includes the power-hungry tablets, which require 2.1 Amp USB ports for charging.
Five LED power level indicators along with a power/charge activation button are are also built into the side of the battery.
Included is the Innergie Magic Cable Trio, which has an integrated 3-in-1 Apple 30-pin, Micro and Mini USB connectors in a single cable. The battery also works with the USB cable, which comes with virtually every gadget.
The powerful 6,800 mAh are good for charging a smartphone four times or giving a tablet a full single charge.
The PocketCell Duo is charged up itself via USB and is certified for use with Apple devices including those with the new Lightning connection along with Android tablets and smartphones
www.myinnergie.com $99.99 available in March, the Innergie Lightning Tip will be available in early April.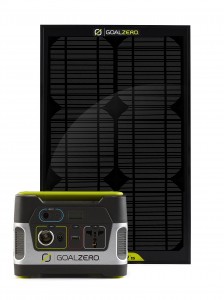 Goal Zero, the world's largest manufacturer of portable solar products, launched the Goal Zero Yeti 150 Solar Generator.
It weighs 12 pounds, measures 7.75 x 5.75 x 6.75-inches and has a 150-watt battery for powering lights, laptops via the built-in AC, 12V and USB ports.
The 15W Bolder 15 Solar Panel can fully charge it up in 15 hours of sunlight.
www.goalzero.com $359.99 and available in the spring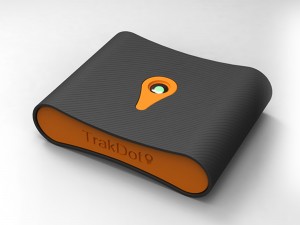 Air travelers will love the pocket sized Trakdot Luggage tracker.
All you do is put it in your checked bag and then you can follow its whereabouts in real time on your mobile devices.
Once the tracker is registered on the Trakdot website and placed inside a checked bag, it sends out a text or email alerting the owner of its location.
The location can also be followed on Trakdot.com with the free Trakdot Luggage app.
www.trakdot.com available in March for $49.95, with an activation fee of $8.99 and an annual service fee of $12.99.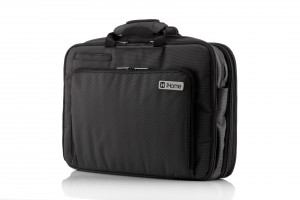 The iHome 15.6' smart brief shoulder bag is as gadget and as organization-friendly as I've seen.
Like everything else the company makes, it's Apple compatible and designed with what seems like an endless number of pockets for chargers, cables and accessories along with a laptop and iPad.
Your laptop is kept in a separate compartment, which zippers open enabling it to be airport security friendly.
A shoulder strap is included or use the handles for carrying the stylish two-tone nylon, slim profile bag.
www.ihomecases.com $99.99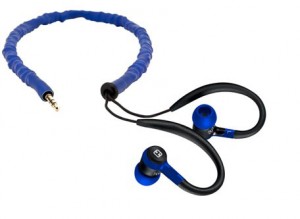 The CordCruncher ($24.99) came out last year but since it caught my attention then, it's worth nothing they have added a new color to catch your attention; neon green along with a new partner in iHome.
The tangle free earbuds are attached to a cord, which is encased in an elastic sleeve. But the cool thing is that stretches from 16 inches to 3.5 feet and stays tangle-free the whole time.
After you put the speakers in your ear and the 3.5mm headphone port into your device just stretch them out to extend the earbuds out of of the sleeve and to retract them you just hold both ends of the sleeve extended and the headphone wire shoots into the sleeve.
Then you can just roll it up in a ball and you're all set for the next time you want to use them.
CordCruncher also announced that they have partnered with iHome to combine their new iB10 headphones ($19.99) with CordCruncher technology.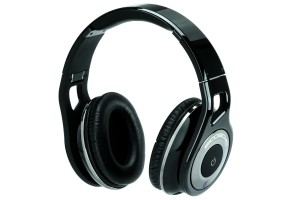 Scosche's new RH1060 Reference Grade Bluetooth Headphones will feature the company's proprietary design, which utilizes 40mm drivers made from rare-earth neodymium magnets and precision wound copper voice coiling to create an incredibly accurate musical reproduction.
The Bluetooth technology will get you a wireless range of up to 33 feet and the headphones have controls to change tracks, adjust volume and play/pause from the controls on the right speaker,
There's also a built-in mic for voice control or hands-free calling . A built-in rechargeable lithium ion battery provides up to 9 hours of continuous audio streaming.
www.scosche.com $199.99 available in the spring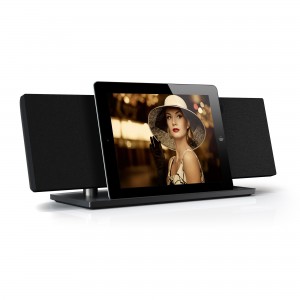 In response to the demand for wireless Bluetooth devices, Coby Electronics has announced a few contemporary looking speaker systems.
The Coby CSMP92 is a 39-inch slim, wall-mountable sound bar with Bluetooth technology as well as ports for a wired connection.
It's designed as space-saving unit or as a tabletop speaker with preset sound modes include standard, music, cinema, news and vocal.
LES indicators, aux line-in, along with optical audio input and RCA input are built into the speaker.
Also hitting the shelves later this year is the Coby CSBT85 ezPair full-sized speaker system with Bluetooth.
It has a built-in sub-woofer and is designed to dock and charge most smartphones and tablets. The sound is great and it even looks great.
It's built with what Coby calls a universal docking slot for any device and a 3.5mm port lets you connect other devices for playing.
www.cobyusa.com $99.99 for the sound bar, $79.99 for the ezPair
Contact Gregg Ellman at greggellman@mac.com.
Follow him on Twitter: @greggellman.
2013, Gregg Ellman.