By Gregg Ellman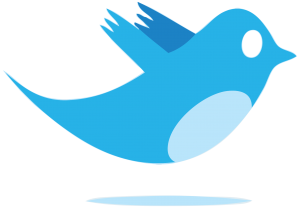 @greggellman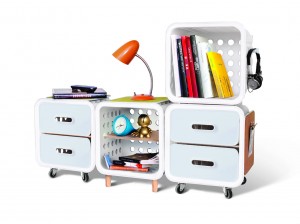 During a little summer cleaning I found a lot of plain and ordinary but very useful products including the Quirky Crate modular storage system.
It doesn't have a USB connection or need any power, RAM or memory but after I saw how great they stored piles of my electronic gadgets I knew it was a good thing to write about.
It's designed to emulate a stack of milk crates like I had in my dorm room long ago. The crates are  stackable, attachable or can combine with drawers or even seat cushions.
Quirky has 10 add-on-accessories (as of now), which attach to any of the 25 holes on the sides and back of the crate to attach cord management for headphones, legs, cork boards or just hooks.
It's simple but innovative and if you have just one percent of what I have, you'll find it handy.
www.quirky.com/crate $19.99 for the crate, accessories range from $5.99 to $29.99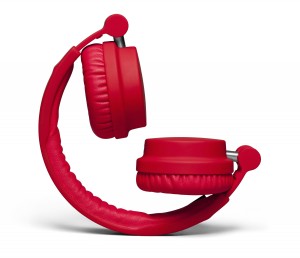 The Urbanears Zinken over-the-ear-styled headphones feature great sound and are fashionable by today's standards.
They are collapsible when not in use and feature 40mm dual-diaphragm drivers, which sounds really good and the comfortable ear cushion helps keep out ambient noise.
Since they are DJ-styled, they include a TurnCable, which has a standard 3.5mm plug on one end and a 6.3mm plug for use with a mixer on the other.
The fashion part of the headphones are made with a matte finish and with the color choice including grape, indigo, pumpkin and tomato you can see the fashion angle incorporated.
www.urbanears.com/headphones/zinken $140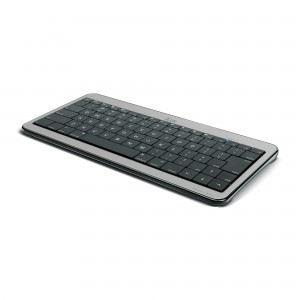 The iLuv compact Bluetooth Keyboard is marketed as a partner for the iPad but it will work just fine with any Bluetooth device needing a keyboard, although it does have dedicated keys for some iPad functions.
It's powered by two AAA batteries (not included) and measures just 9.8 x 4.8 x 6 inches, making it an ideal accessory for travel or just the day-to-day portability of a backpack.
Aside from the letters and numbers, it has shift keys on both sides and it works great.
www.iLuv.com $56.99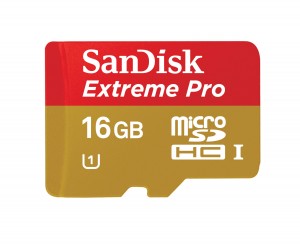 It's pretty amazing when you see how small a microSHDC card is, but the capacities and speeds get bigger and faster.
The SanDisk Extreme Pro microSDHC UHS-1 card is touted as the "Worlds fastest Memory Card for Smartphones and Tablets," with speeds up to 90MB/sec for writing and 95MB/sec for downloading.
It has a class 1 rating, which is Class 10 equivalent and in simple terms it's fast enough for gathering Full HD videos, even in 3D.
www.SanDisk.com 8 GB – $34 and 16GB $67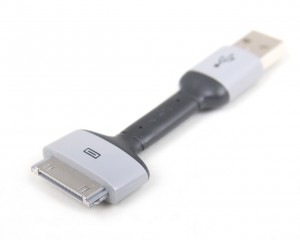 The Joy Factory's USB-to-Apple 30-pin cables aren't exactly innovative but they are handy to have given their various sizes.
With most desktop computers the USB ports are hard to reach, so the cable's 6-foot ($22.88) length allows it to be plugged in but keeps your power-hungry Apple device connected for charging.
They are a little thicker and much more durable than your average charging cable and also come in 4-foot ($14.99) and 3-inch ($14.95) lengths.
The stocking-stuffer friendly 3-inch rounded Zip Mini Touch-n-go charging station ($38.99) eliminates cable clutter from the multiple chargers typical for families.
You can attach up to four of the Zip Tail Receivers for charging Apple, Android or most any device
The station comes with an Apple 30-pin and a microUSB connection with additional receivers costing around $10 each.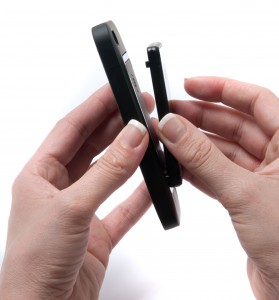 The Third Rail Mobility iPhone case features an attachable (or removable depending on your need) 1250 mAh lithium-ion battery.
As for the ultra slim case, it works just like any other case except it has three gold rails on the back to connect the backup battery (1.4 oz) when needed.
If you're planning to be away from an AC charge for an extended period of time, just get a few of the batteries.
The battery itself charges with a microUSB (cable included) charger and the case has an on/off switch to allow the extra power to be on only when needed.
www.thirdrailmobility.com $72.98 includes the case and one battery
Contact Gregg Ellman at greggellman@mac.com.
Follow him on Twitter: @greggellman.
2012, Gregg Ellman.